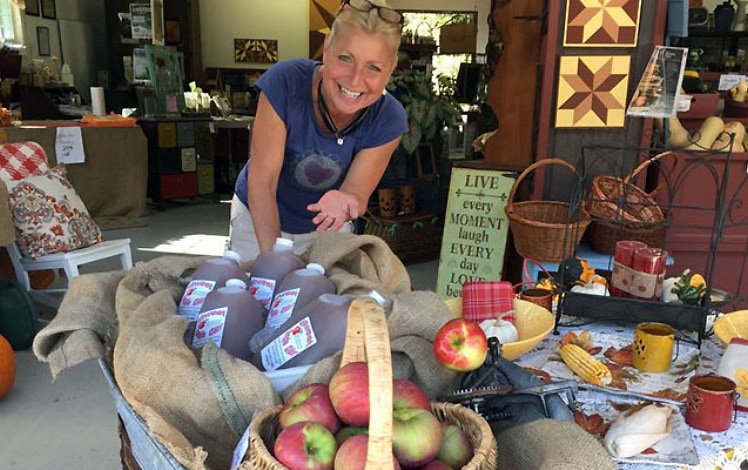 Seasonal local produce, dairy, meat, Alaskan caught seafood, salsa, jams, fresh soups, fresh pasta. Local wine. Plants, fresh coffee. Lots and lots of local crafts including birdhouses, lawn ornaments, and holiday decorations.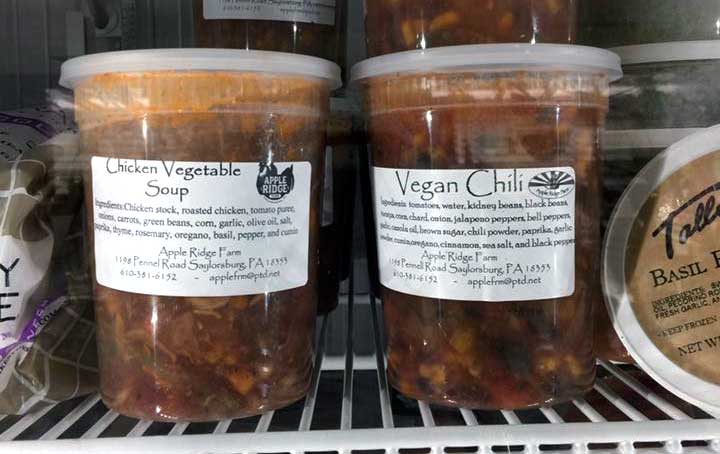 Hannah's has everything you need for you campsite BBQ: a fridge stocked with hot dogs, sweet sausage, ground beef, brats, and more, along with cheese, bread, and fresh fruit and vegetables. In fact, the fridges are stocked with all kinds of things, including fresh pasta, pizzas, bison burgers, smoked salmon spread, and lots more.
Wood-fired brick oven sourdough bread from the fabulous Apple Ridge Farm, coffee from local roaster Black & Brass, fresh cider from Heckman Orchards, salsas from Moonshadow Farms in Stroudsburg.