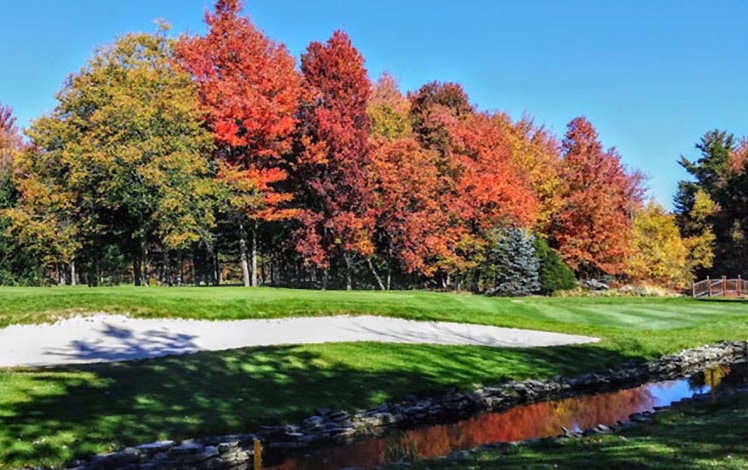 Timber Trails Golf is a sweet golf community course that features challenging greens, tight fairways, an aquatic driving range, and sand traps on every hole.
The USGA has rated and sloped Timber Trails Golf Course, and USGA handicapping is available through the Golf Center. An on-site professional is available for lessons, and the practice putting green can help you lower your handicap.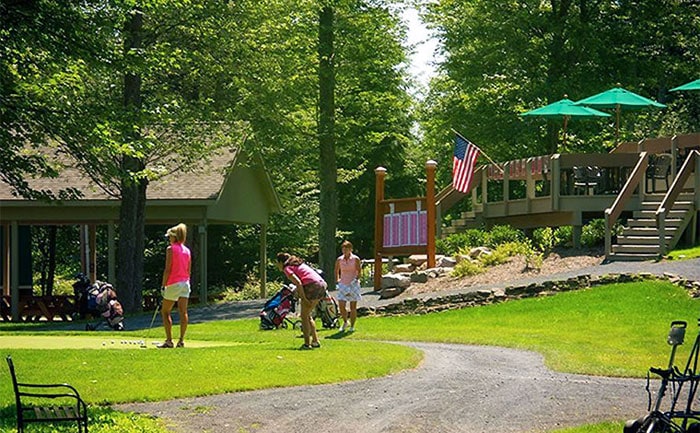 "We had a great time at Timber Trails! Pat was very accommodating, and the course was in great shape. We had a bachelor party with some experienced golfers and some inexperienced ones, and everyone had a great time! Would definitely play there again."
Timber Trails is a private course. To gain access, you can stay at Lake Naomi's sister property Mountaintop Lodge, or rent a house in the Lake Naomi community for your vacation.
"It's nestled right in the heart of the Timber Trails community which makes it a very peaceful place to play a game of golf. The landscaping is beautiful and the course itself is very well maintained. There are various trails running through which provide easy access to different parts of the course. The community restaurant and pool are right down the road as well."