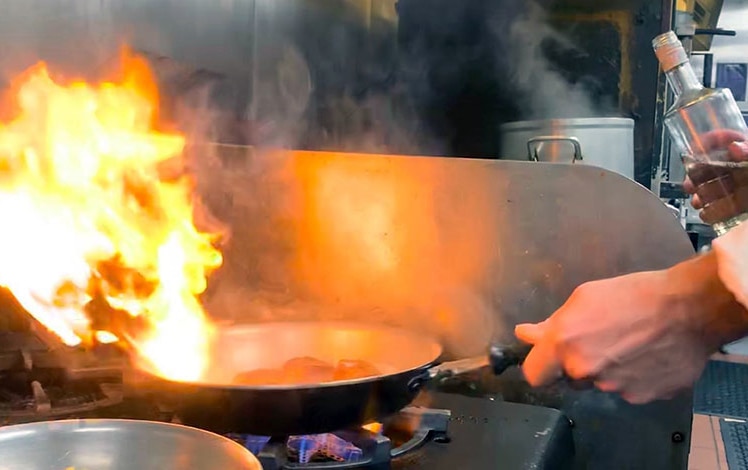 The Frogtown Chophouse is a well-regarded chef-owned steakhouse located inside the Woodfield Manor resort. Fine dining fireside in a beautiful old tavern-style dining room.
Set your GPS to 472 Red Rock Rd, Cresco 18326. Frogtown is actually in Swiftwater, but the postal address resolves to Cresco.
The mainstays of the steaks and chops menu are the usual suspects (albeit with a modern and whimsical flair): filet, NY Strip, ribeye, pork chops, and rack of lamb. Sides include potatoes, spinach, green beans, and zucchini. The menu includes 1/2 fried chicken and 1/2 crispy duck, a braised short rib is served with smashed red potatoes and garlic green beans. One of many twists on the standard chophouse menu adds vegetable and lobster spring rolls as appetizers, alongside shrimp cocktail and pork belly.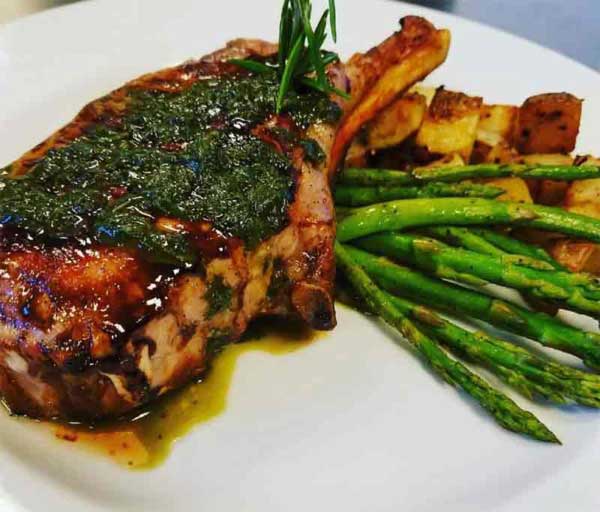 There is not a kid's menu per se, but the house recommends the 8 oz hangar steak and goes out of their way to accommodate children, so bring them along.
Frogtown Chophouse has a great sandwich menu, and a "not sandwiches" menu, which sports fish and chips, quesadillas, and a lobster wrap. The "enhancements" menu lists crab cake, lobster claw meat, lump crab meat, sauteed shrimp, mushrooms and bleu cheese. The regular menu sports a couple of burgers, but not just any burgers – Frogtown knows how to cook a burger as well as a steak.
Chef Lyman's signature Maryland style Crabcake and Crab and Shrimp Bisque are menu highlights, as is a moist and tender bone-in pork chop. Dessert is a bright star in the Frogtown constellation, as the house employs a pastry chef who creates beautiful desserts.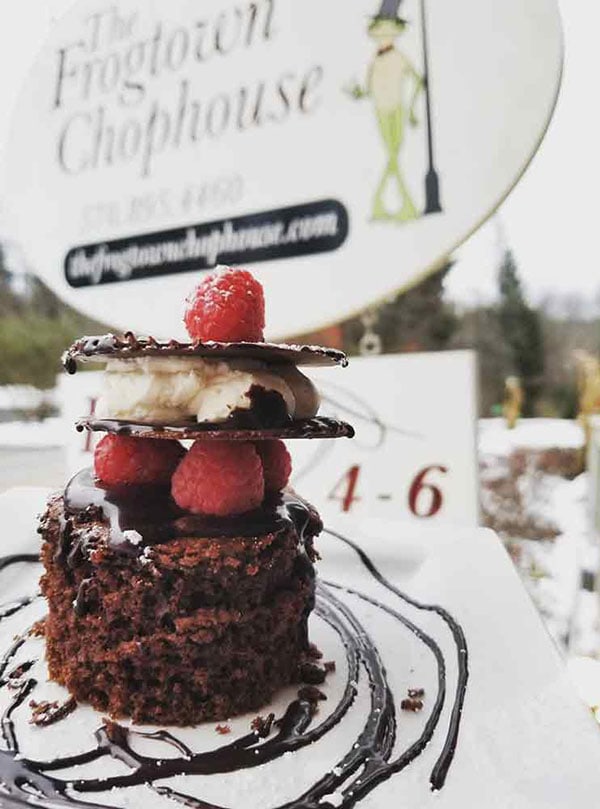 Sunday Brunch is a whimsical affair with Toad in the Hole, made with Bangor Trust bread and spinach. The menu includes a "build your own" omelet, offering crab meat, short rib, asparagus, cheeses, and bacon.
The restaurant advertises itself as "casual fine dining", and indeed the food is high-end and quite fine, yet the vibe is casual – so dress up or down – you're on vacation.