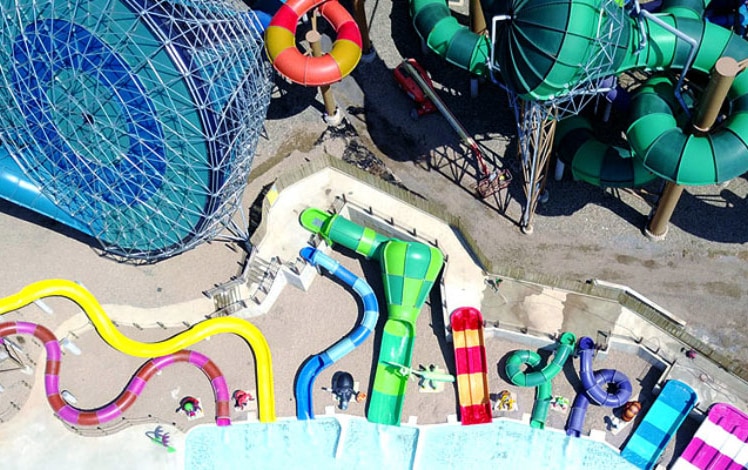 Kalahari Outdoor Water Park
Cabanas, outdoor pool, water slides galore, and a ton of other Kalahari attractions are available with your outdoor water park day pass.
This is how the day passes work: you can use any of the attractions at the resort, whether you're staying there, or not. Of course, you have to pay for stuff (like mini-golf or the game arcade) but you're free to use everything, even inside the resort. It's a really sweet deal.
Our tips: Book your passes online (way ahead of time) to guarantee your admission. They do sell out early, so call a few weeks before you plan your trip! The rules are listed here.
Bring your own towels. You can rent them from the park, but why not save the money and feed the family instead? (Towel rental is on the expensive side.)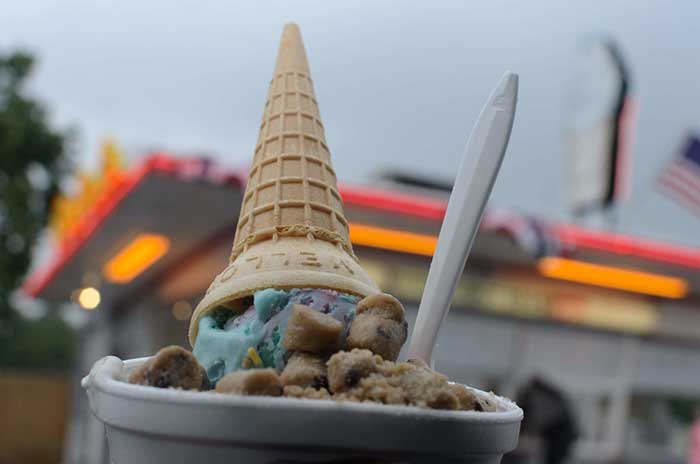 It's a quick trip (8 miles to Tannersville) to old-fashioned drive-in restaurant Gabel's Ice Cream and Fast Food for burgers, fries, and really good ice cream, or to the equally terrific Zack's Taco Shack, for two fun outinga that are easy on the wallet.
Three full-service restaurants, three bars, a pizza place, several sandwich shops, sweet shops, a coffee bar, and more are available inside. Your day pass gets you admission to any of these, but be aware that they are pricey, and the food is so-so.
Day passes are also available for Kalahari's massive indoor water park, but you're probably better off using the outdoor park during the summer season, to avoid the massive crowds.