Butter Outside Beverage Garden
In the summertime, the Frogtown Inn Butter Bistro offers the Butter Outside Beverage Garden with burgers, BBQ, beverages, and bocce.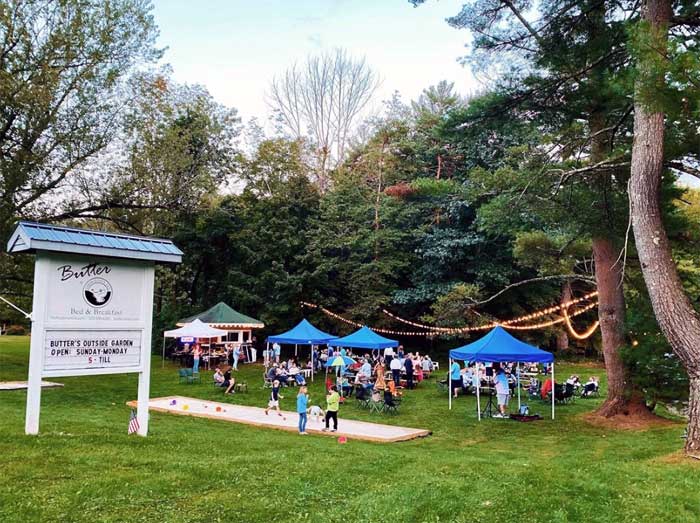 Lots of fun with friendly folks, games, food, and booze. Butter chef Mark Arnao rustles up a fabulous outdoor menu.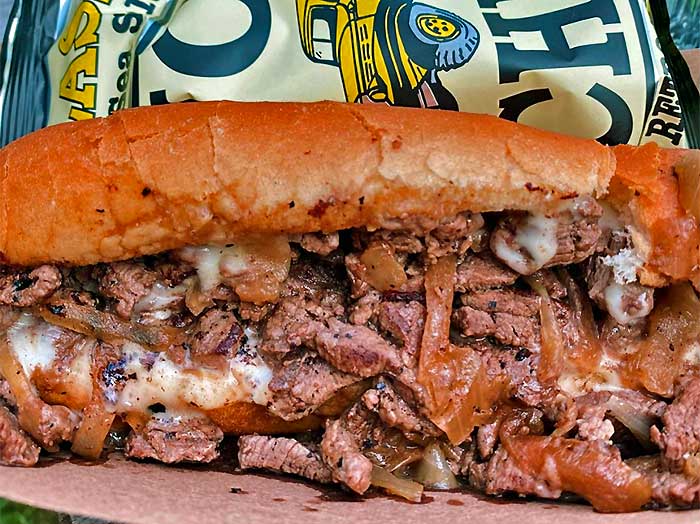 Stop in on Sunday and Monday afternoon or evening for barbeque and drinks at a picnic table. Have a look at the lovely Frogtown Inn for your next vacation.
"Haven't eaten indoors yet, but the outdoor food at Butter Outside Beverage Garden on Sunday and Monday is a great idea. The food is really good, the kids can play on the lawn. Laid back. Great drinks."