Edge of the Woods Outdoor Gear
Edge of the Woods Outfitters brings quality outdoor equipment to the little trail town of Delaware Water Gap. Over the years, they have expanded the business to include boating, biking, and hiking tours. Their commitment to offering quality outdoor equipment to hikers and outdoor enthusiasts in the Northeast has not changed.
"If you are hiking the entire Appalachian trail or just completing a section, Delaware Water Gap is a great stop. Fuel, footwear, maps, socks, or body glide, we try to have what you need in stock to get you on your way."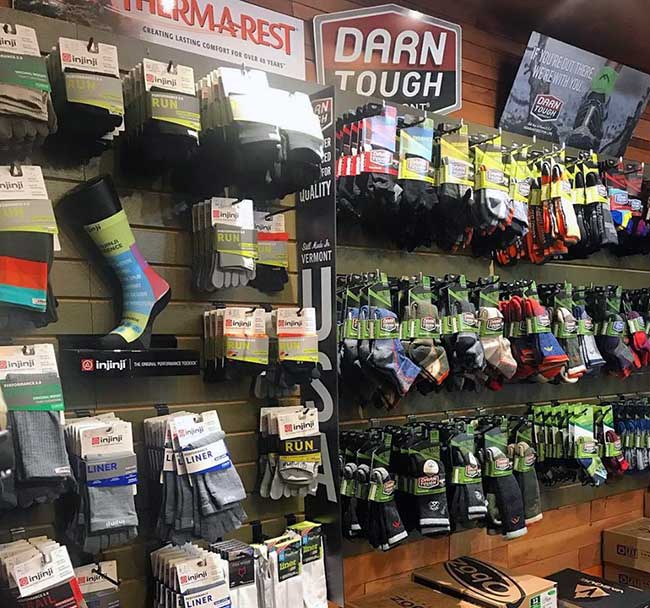 Products include Oboz, Outdoor Research, Thermarest, Jetboil, MSR, Golite, Gregory, Vasque, Darn Tough, Injini Socks, Camelbak, Sawyer Water Filters, National Geographic, Big Agnus, Solomon, Granite Gear, Dirty Girl Gaiters, Ice Breaker, Leki and many more.
"My friend and I had a great river trip with Edge of the Woods Outfitters. They were flexible when we arrived early and advised us to take a longer trip because of the fast-moving water. We were thankful for that and had a great time. They're also very conveniently located. We'll definitely go back to Edge of the Woods."