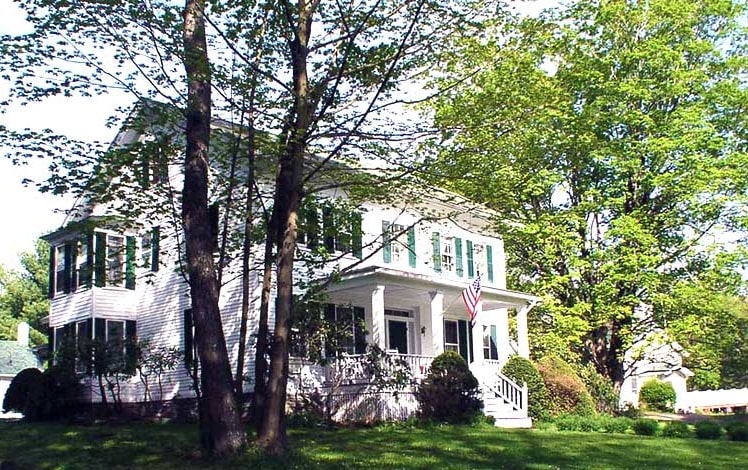 1870 Roebling Inn On The Delaware
1870 Roebling Inn On The Delaware is both romantic and historic with its riverfront setting amid beautiful scenery. It has the distinction of being Pike County's only B&B on the Delaware River, which is at the confluence of the Lackawaxen River.

Near restaurants, kayaking, rafting, fishing, and hiking, and just across the bridge from New York State. Bald eagles are frequently seen on site.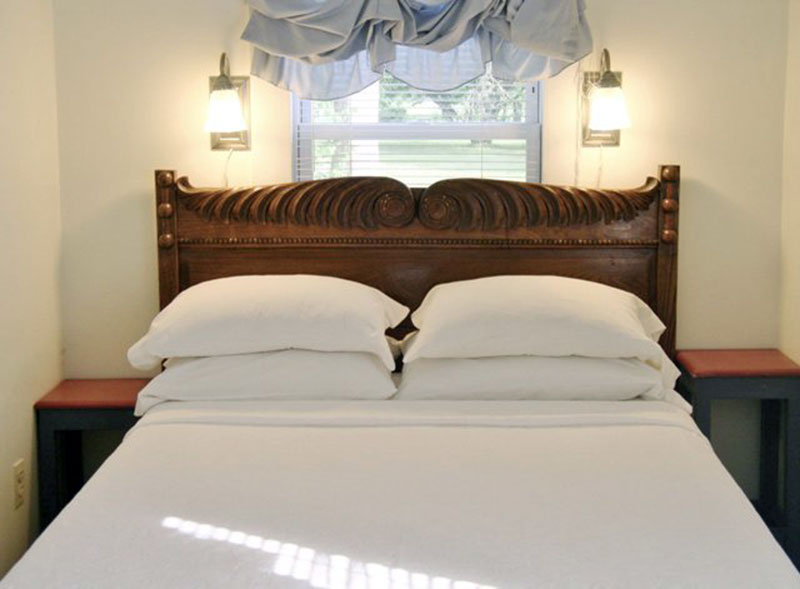 All the guestrooms at the Roebling Inn have a private bath, TV with DVD, and air conditioning. Some rooms have a fireplace. A full breakfast is included with all rates.
Build a campfire on the river's edge or launch your kayak or canoe from the front of the property. Fish for shad and smallmouth bass in the Delaware, or trout in the Lackawaxen River. The 1870 Roebling Inn is closed for the months of January through March.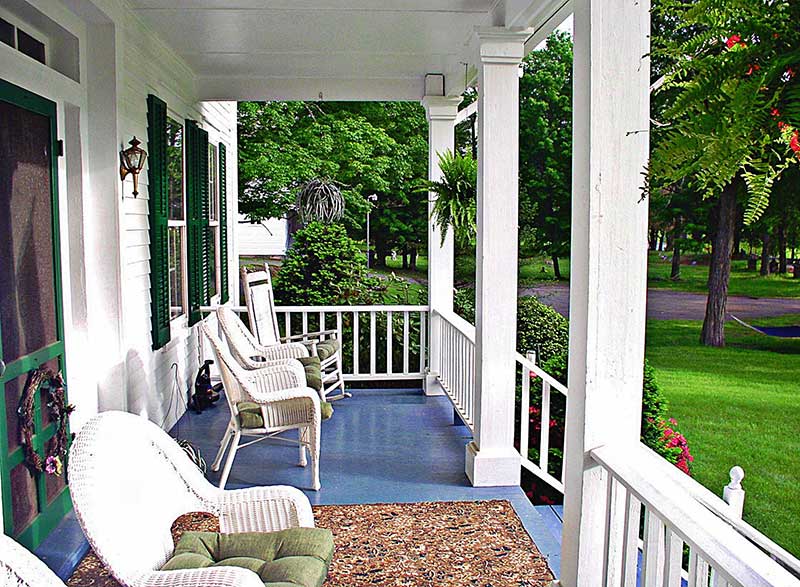 Follow the river North or South and you will drive through rustic, beautiful and unspoiled scenery on Route 97, with a tiny town about every 5 or 10 miles situated by another bridge crossing the river between NY and PA.
The inn is just 20 miles from site of the original 1969 Woodstock Festival, Bethel Woods Center for the Arts.