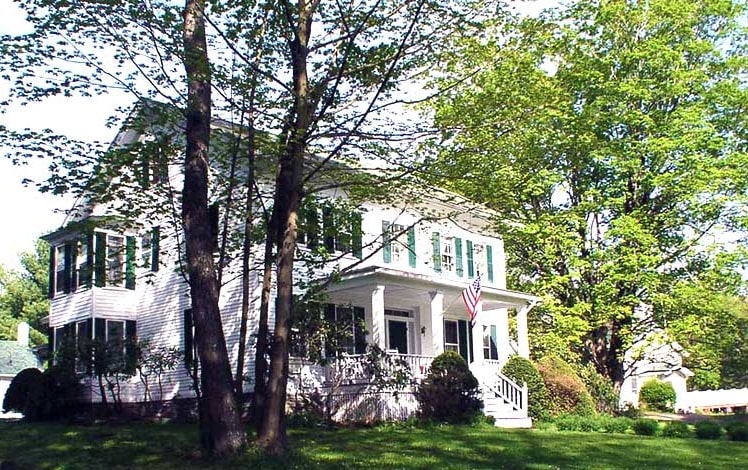 1870 Roebling Inn On The Delaware
1870 Roebling Inn On The Delaware is both romantic and historic with its riverfront setting amid beautiful scenery. It has the distinction of being Pike County's only B&B on the Delaware River, which is at the confluence of the Lackawaxen River. The inn has 5 guest rooms and a 1 bedroom cottage.

Near restaurants, kayaking, rafting, fishing, and hiking, and just across the bridge from New York State. Bald eagles are frequently seen on site.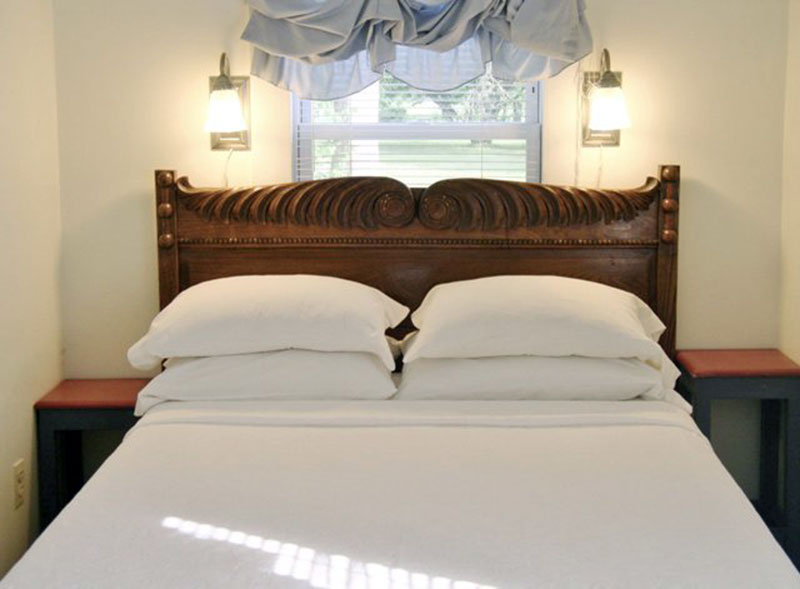 All the guestrooms at the Roebling Inn have a private bath, TV with DVD, and air conditioning. Some rooms have a fireplace. A full breakfast is included with all rates.
Build a campfire on the river's edge or launch your kayak or canoe from the front of the property. Fish for shad and smallmouth bass in the Delaware, or trout in the Lackawaxen River. The 1870 Roebling Inn is closed for the months of January through March.
"We stayed overnight at The Roebling Inn during the peak fall foliage season and had a great time. JoAnn was present to greet us in the lobby when we arrived and proactively communicated with us even before we arrived and informed us about interesting places and events nearby. The place is very well maintained and very clean. The building and the location have a charm and you can feel the fact that you are living in a place with a lot of history. The scenic Delaware River right next to the property is just beautiful and the porch is a great way to relax and take in the views. We will definitely consider this place for our next visit."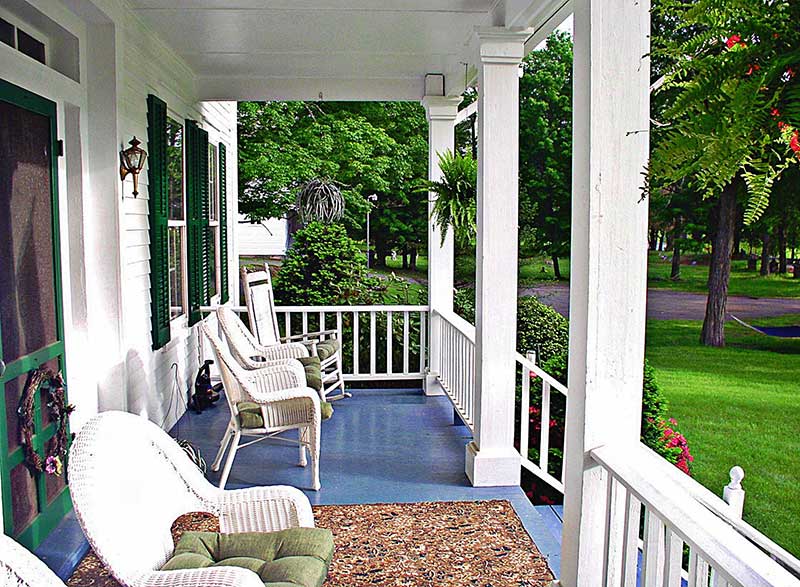 Follow the river North or South and you will drive through rustic, beautiful, unspoiled scenery on Route 97, with a tiny town about every 5 or 10 miles situated by another bridge crossing the river between NY and PA.
The inn is just 20 miles from site of the original 1969 Woodstock Festival, Bethel Woods Center for the Arts. You're just one minute from The New Inn at Lackawaxen where you can have lunch or dinner on a deck overlooking the Delaware.