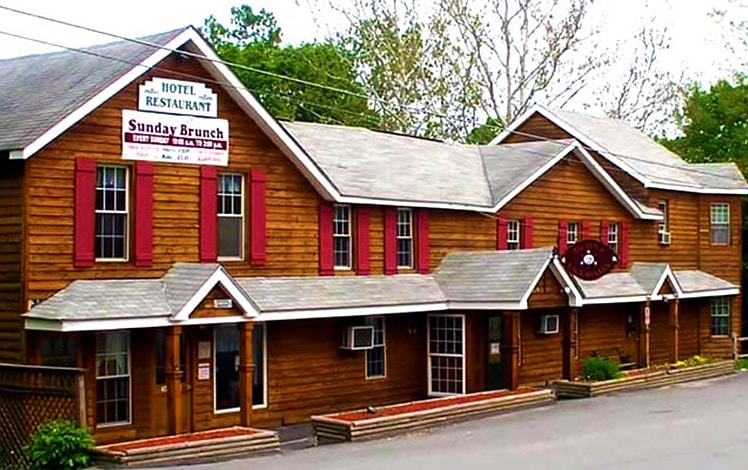 The New Inn at Lackawaxen Restaurant
The New Inn at Lackawaxen is a casual bar and restaurant in a historic 19th-century country inn with a deck overlooking the Delaware River. Indoor and seasonal outdoor deck dining with a tiki bar.
The kitchen is open Wednesday through Sunday until 9 pm as of Sept 2019. The bar is open until 2 am.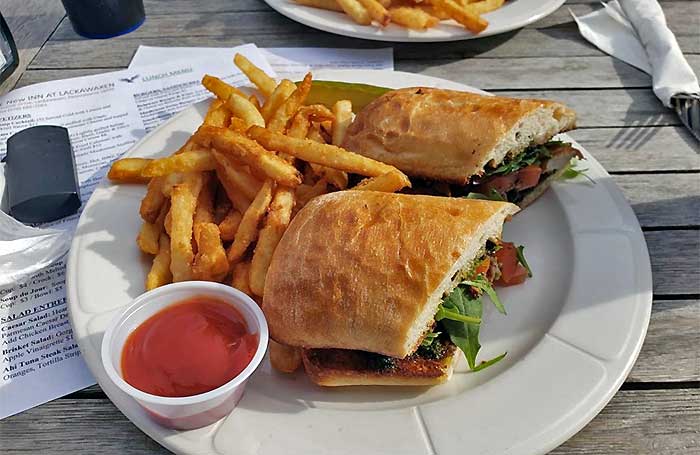 Burgers, sandwiches and wraps, pizza, wings, calamari, mozzarella sticks. Salads include smoked brisket with Gorgonzola and apples, and seared Ahi tuna over Asian slaw.
Entrees include rack of lamb, Delmonico steak, pork chops, and broiled haddock. Sunday brunch and prime rib on Thursday nights.
Daily specials, drink specials, and deals on pitchers of beer during sportsball games. Overall a relaxed and friendly vibe.
"The New Inn at Lackawaxen has new ownership and it shows. Very good service, food was good too. Harlic parm wings were excellent and the smoked brisket sandwich is worth going back for. If you're up that way, definitely give it a try. Great view of Delaware from the deck!"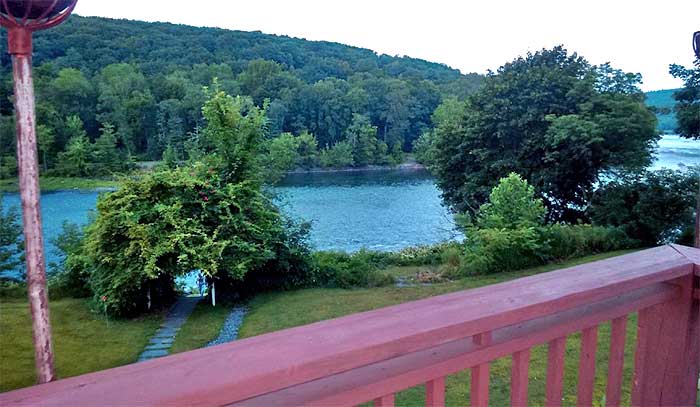 The New Inn at Lackawaxen also has single rooms and suites!