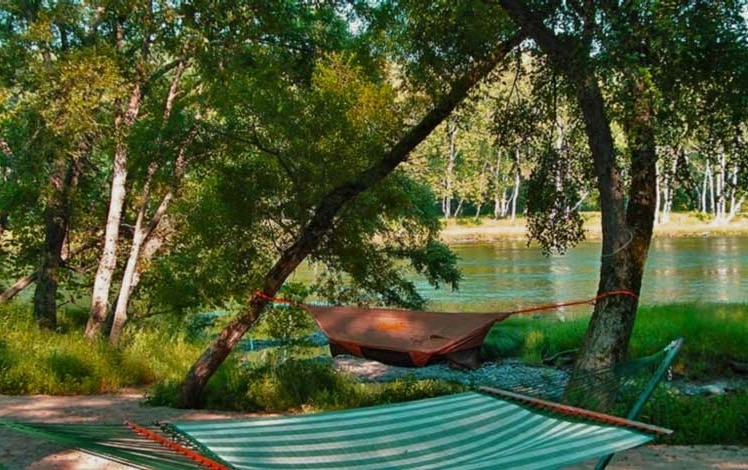 Sylvania Tree Farm is a twelve-hundred-acre family-owned estate along the Upper Delaware River. Beautiful serene woods and miles of secluded riverfront host cabins and tent sites. For the last four decades guests have come to Sylvania to gather, celebrate, retreat, study, write, compose, photograph, play, heal, and fall in love.
There are only 3 one and two-bedroom luxury cabins, and a few very well-spaced tent sites. Sylvania is very private and very quiet. During the warmer months, a limited number of tent camping sites are available in an uncrowded area along the river. The sites are private, large, and include a picnic table and campfire pit. Campers have their own area in front of their sites to wade and fish in the Delaware River.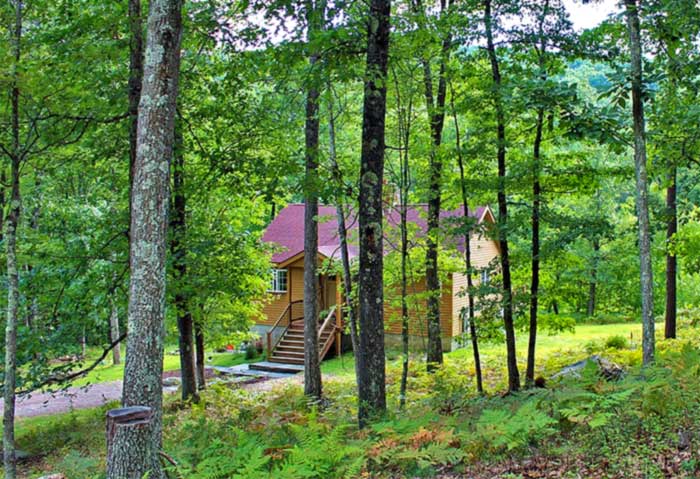 The well-appointed cottages are completely modern, with fully-equipped kitchens, fireplaces, and hot tubs.
Fly fishing on two miles of trout stream, swimming in the Delaware River, winter snowshoeing and hiking on miles of marked trails.
Just downriver from Sylvania, you'll find the Roebling Bridge, the oldest existing wire suspension bridge in the United States.