The Delaware River Sojourn
The Delaware River Sojourn is a guided paddling and camping trip on the Delaware River. It's a kayaking & canoeing trip that takes place the third week of June. Kayaks, transportation, food, campsite, are included It's full of fun and adventure and offers a great time for all participants. The purpose of the Sojourn is to heighten awareness of and appreciation for the Delaware River and its watershed, which flows for 330 miles through New York, New Jersey, Pennsylvania, and Delaware.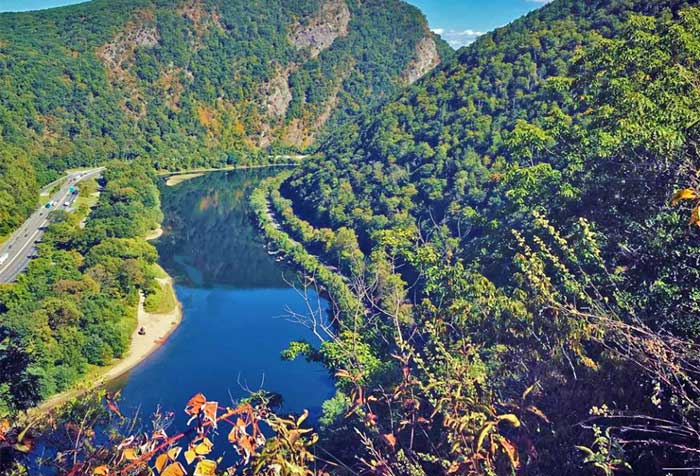 The Delaware River Sojourn combines canoeing/kayaking, camping, educational programs, historical interpretation, and more. It is for novice to experienced paddlers of all ages; participants can sign up for the whole event or for the sections or days of their choice. The Sojourn is fully insured and sanctioned by the American Canoe Association. Each day you are accompanied by their safety team, made up of members of the National Canoe Safety Patrol.
To show the variety of landscapes, culture, history, and nature of the entire Delaware River, we paddle several sections (upper, middle, lower, and/or estuary) of the river each year. We often take side trips on the historical canals, into the tidal marshes, and down the scenic tributaries. All along the way, we will learn about the river's ecology and ties to local communities, as well as how we can become stewards of this great resource for future generations. The itinerary varies from year to year, so there is always something new to discover.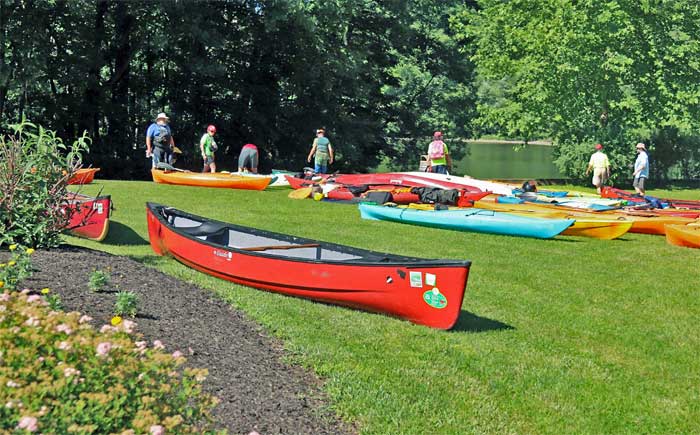 Boats are provided by Northeast Wilderness Experience or you can bring your own and they will shuttle it for you.
Have a look at our events calendar to find this year's dates!