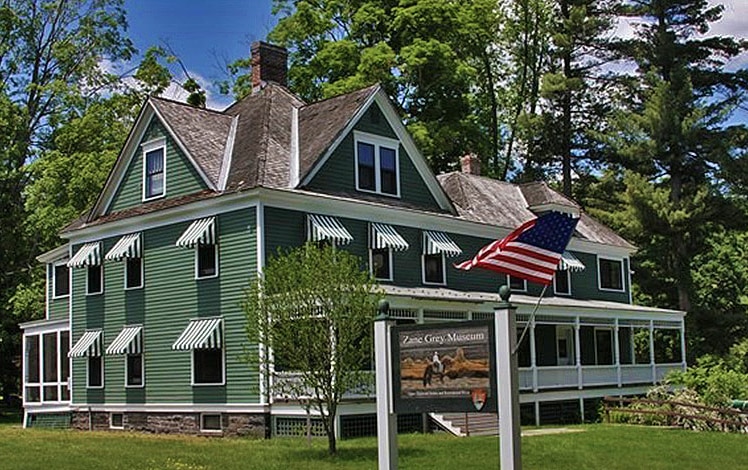 The Zane Grey Museum is located in a former residence (1905-1918) of the author Zane Grey and is maintained as a museum operated by the National Park Service.
As a youth in Ohio, Zane Grey developed interests in fishing, baseball, and writing. Grey's baseball prowess led to a scholarship to the University of Pennsylvania's Dental Department. He graduated in 1896 with a degree in dentistry but chose to play amateur baseball for several seasons, practicing dentistry intermittently. He established his own dental practice in New York City in 1898.
Grey's love of the outdoors inspired him to write sixty western novels. His most famous, Riders of the Purple Sage, was written in 1912 while he resided in Lackawaxen.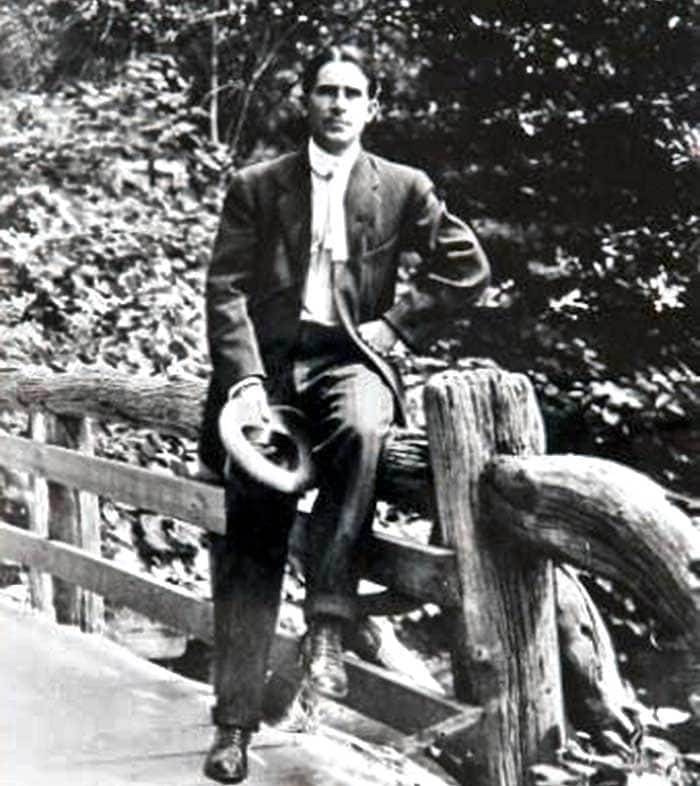 While residing in New York, he continued to play baseball. He loved to get away from the city, and began visiting Lackawaxen, Pennsylvania. There he fished and enjoyed the outdoors as in his youth.
Grey's first published article was "A Day on the Delaware," in Recreation magazine, May 1902. You can read a detailed history of the writer's life on this National Park Service page.
A visit will take you to a quiet place, insightful of the past. Today the museum is self-guided with National Park Service rangers and volunteers available to answer questions and provide for sale a variety of Zane Grey books currently in print. The museum is open from May to October.