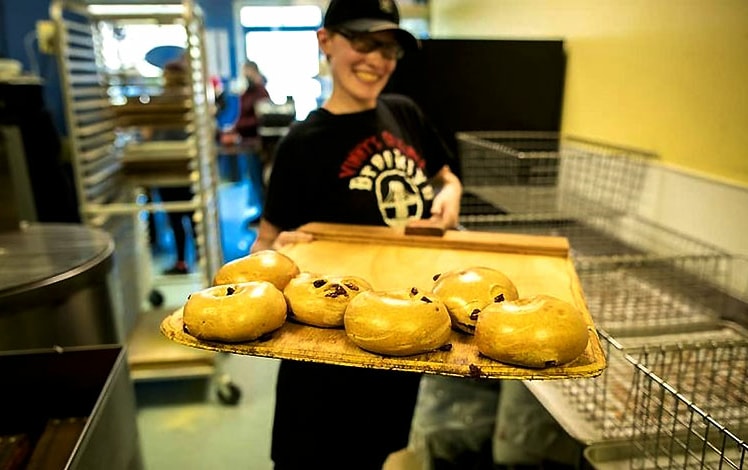 Vinny's Original Brooklyn Bagels makes their bagels the right way – hand-rolled, kettle-boiled and baked in a traditional revolving oven. "No cost-cutting techniques." One look at the shiny surface and you know you've found the real thing – traditional, homemade, old-school-style bagels.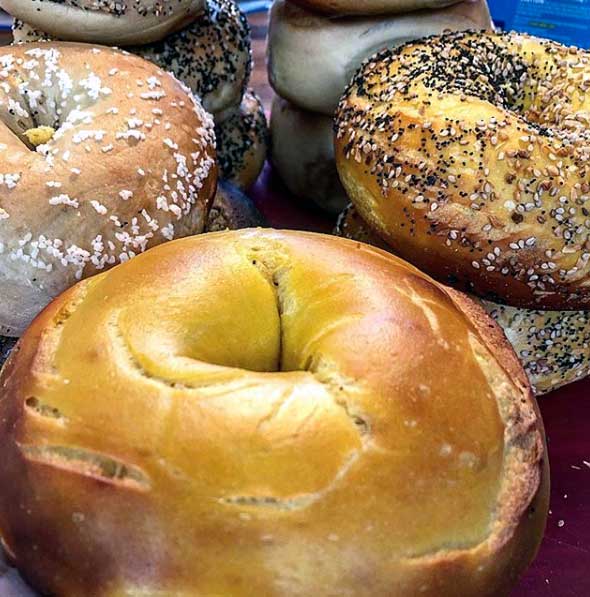 Breakfast consists of bagel and egg sandwiches. Spreads include Lox and scallion cream cheese. Lunch offers a selection of sandwiches and soups. Try the ham & swiss on a croissant. Good coffee, too.
Vinny's Original Brooklyn Bagels deli items include tuna, egg, macaroni, and potato salads, and coleslaw. It wouldn't be a proper Italian deli without tortellini salad. (Vinny's Brooklyn Bagels is proper.) They roast the beef for sandwiches in-house, and everything is fresh and made daily. No day-old bagels here!