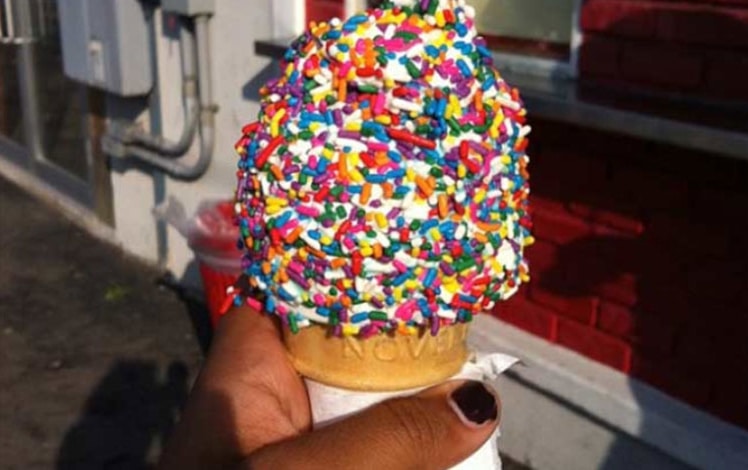 Gravity Ice Cream in Honesdale serves soft-serve cones, shakes, banana splits, frozen yogurt, and dairy-free options. Their fast-food menu includes hot dogs, mozzarella sticks, french fries, and more.
This very dog-friendly establishment serves a "Gravity Frozen Paw" made just for your dog. All proceeds go to the local Dessin Animal Shelter.
Like many other businesses in Honesdale, this ice cream shop's name is a nod to the The Delaware & Hudson Canal Co.'s Gravity Railroad, which ended its 16-mile run from the coalfields of Carbondale in Honesdale.