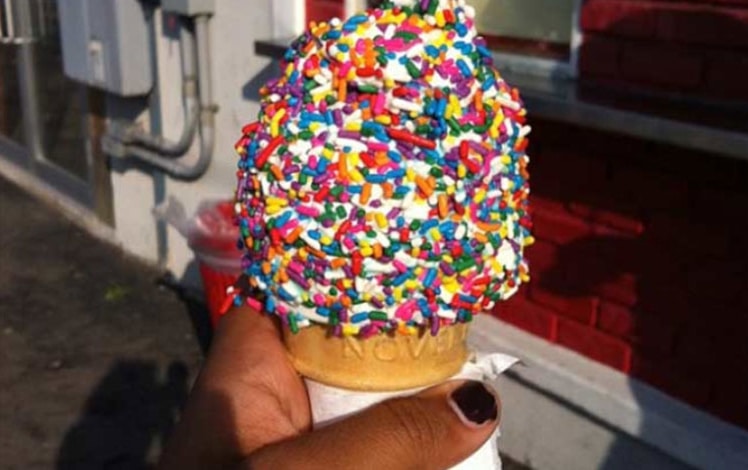 Gravity Ice Cream Honesdale serves soft-serve cones, shakes, banana splits, frozen yogurt, and dairy-free options. Their fast-food menu includes hot dogs, mozzarella sticks, french fries, and more.
This very dog-friendly establishment serves a "Gravity Frozen Paw" made just for your dog. All proceeds go to the local Dessin Animal Shelter.
"The amount of ice cream received is nowhere near the price they charge which is FANTASTIC! The ice cream itself is delicious. They offer a ton of flavor choices, toppings and types of ice cream such as hard, soft, milkshakes, sundaes, and sandwiches."

"Great place to bring the family for high quality ice cream at a very reasonable price. Makes a great destination after a night of family fun. Highly recommend!
Like many other businesses in Honesdale, this ice cream shop's name is a nod to the The Delaware & Hudson Canal Co.'s Gravity Railroad, which ended its 16-mile run from the coalfields of Carbondale in Honesdale.