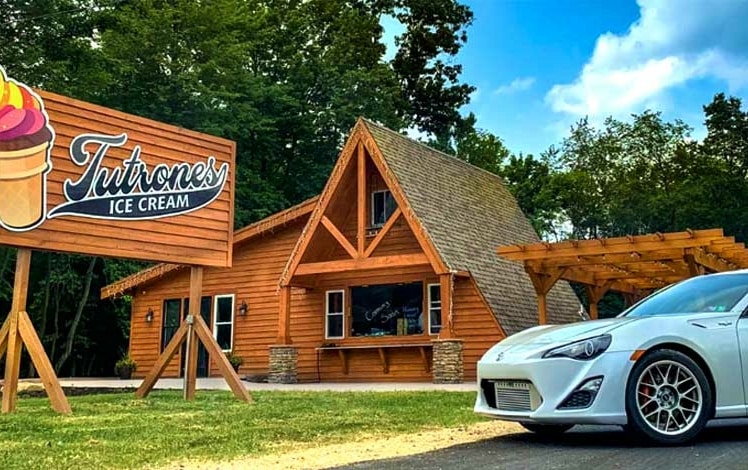 Tutrone's Ice Cream serves local farm fresh dairy. You can get fresh milk, ice cream and ice cream pies. They're open all summer long.
They're a locally owned ice cream stand proudly serving local farm fresh cow to cone ice cream from the terrific Manning's Dairy Farm.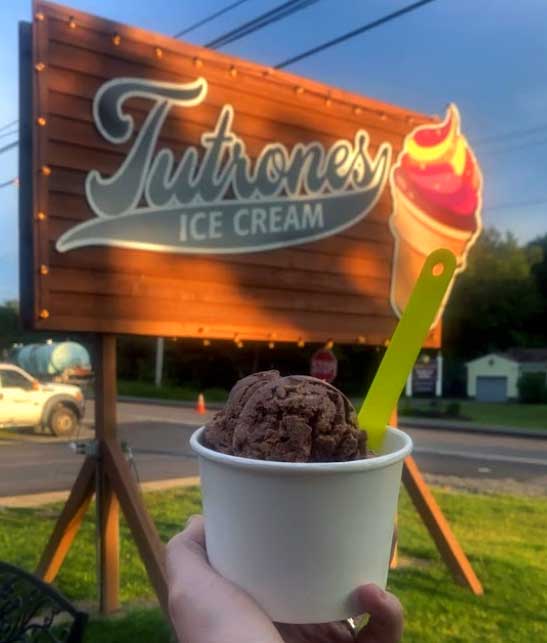 You'll find soft serve and hard ice cream cones, Italian ices, sundaes, floats, shakes, smoothies, and Nathan's hot dogs.
You can sit on the outdoor dining area and get one of their pup cups for Fido, too.
"This place has the best soft serve I've tasted in a long time. Cute place, super friendly staff. Nathan's hot dogs were good too – soft buns. Definitely going to stop again the next time I'm down that way."