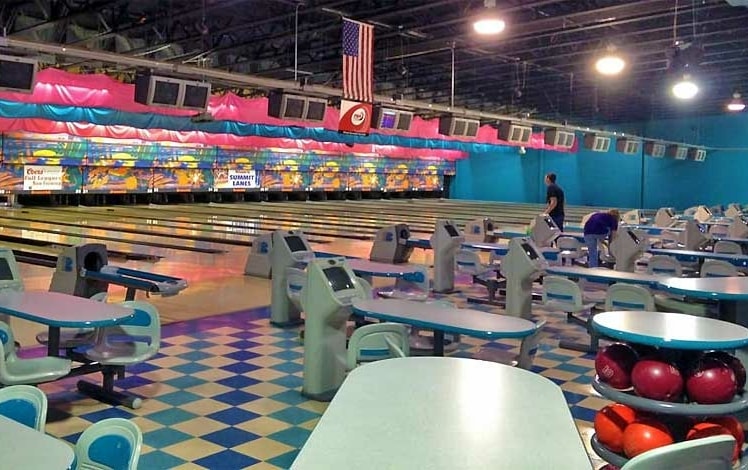 Summit Lanes Bowling is a bowling alley in a tiny mountain town that has a full bar called Doc's Lounge. It has 36 open lanes, bumper bowling for kids, pool tables, and a snack bar/grill.
Super friendly staff. Not expensive, affordable beer and food. The arcade has skeeball, racing games, and air hockey.
The Summit Lanes snack bar offers cheesesteaks, chicken tenders, hot dogs, and the like. A hot dog and fries will set you back about $5.
"I don't even know where to begin with Summit Lanes! We had such a great time bowling $9 for 2 games and shoes! We also got cheap drinks and food. After we were done with our games we went and played pool and some arcade games. The staff was very nice.

I would recommend spending the day there with family and friends, especially if you are snowed in!"