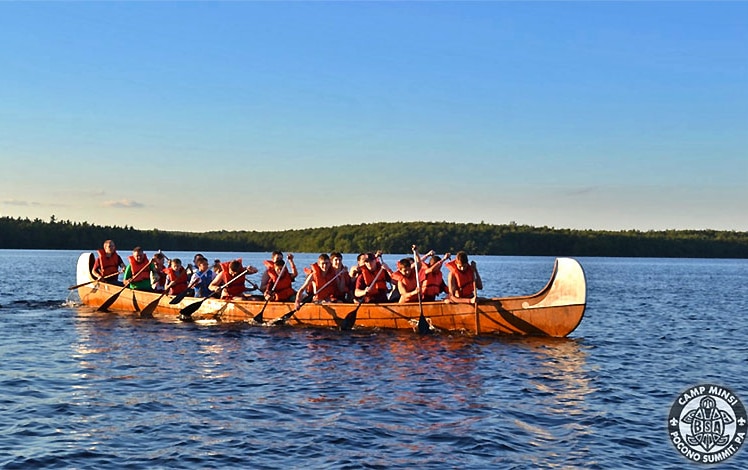 Camp Minsi is located on the shores of Stillwater Lake. Donated to the Scouting program in 1949, the camp's 314-acre lake provides sailing, swimming, fishing, canoeing, kayaking, and paddleboarding to the thousands of Scouts and Scouters who visit throughout the year.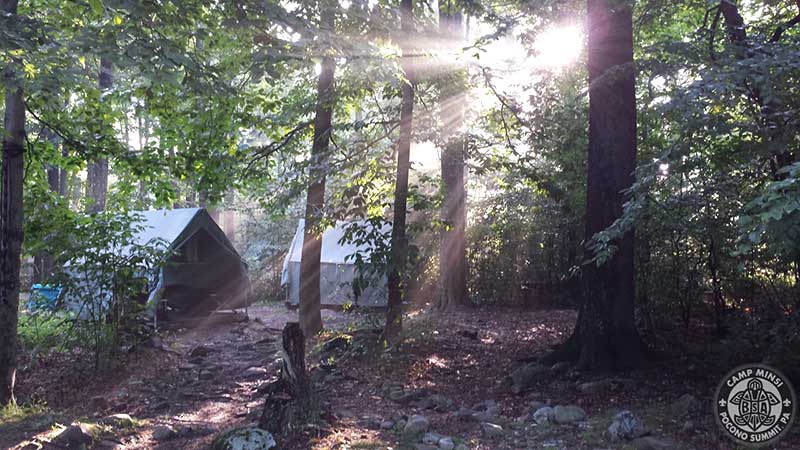 Camp Minsi's Trail to Adventure is a special program designed to help newer Scouts advance in the early ranks, while also working towards a few merit badges. The camp's waterfront and aquatics center offers many exciting programs – including swimming, sailing, canoeing, kayaking, rowing, stand-up paddle boarding, and sailboarding.
Over at Handicraft, Scouts are able to hone their craft in woodcarving, leatherwork, basketry, pottery, and other trades. Camp Minsi's Econ area offers in-depth environmental programs – including conservation projects and nature studies. And at Shooting Sports, Scouts have a chance to shoot rifles, shotguns and bows and arrows.
Camp Minsi's unique Afternoon Adventures allow older Scouts and Venturing crews the opportunity to add some exciting challenges to their week. These high adventure programs include whitewater rafting, hiking, mountain biking, climbing, and more. Another treasured program at Camp Minsi is the Muck Hike, an unforgettable expedition for Scouts of all ages into the muddy swamps along the border of camp.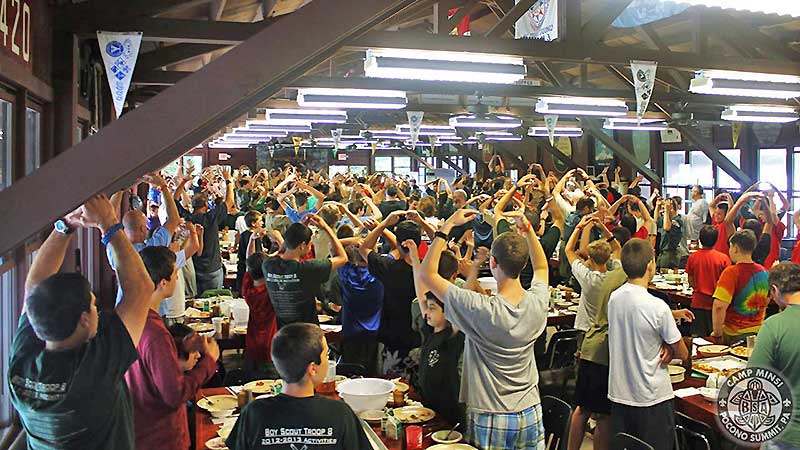 Camp Minsi features a centrally-located and spacious dining hall that serves three delicious meals a day. Within a short walk from the dining hall are 11 troop campsites with capacities that range from 20 to 90 campers. Further away are a number of backwoods outpost sites for a more rustic camping experience.
There are over 20 miles of hiking trails throughout the camp that give Scouts an opportunity to experience a variety of flora, fauna, and the intriguing geology of a glacial moraine. The varied wildlife that makes the camp their home grants both youth and adults the opportunity to experience and interact with nature first-hand.