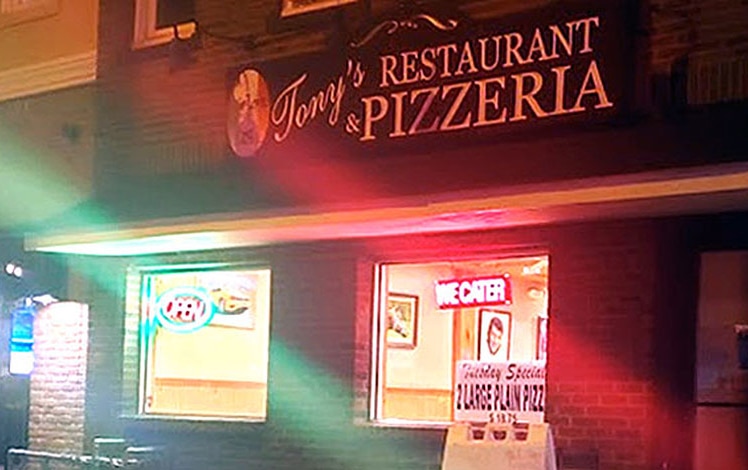 Tony's Restaurant & Pizzeria
Tony's Restaurant and Pizzeria has been family-owned and operated in a storefront restaurant since 1968. Authentic Italian, generous portions, good prices. The modest setup (counter service, booths, tables) hearkens back to the days when the local pizza parlor was a no-frills, old-school Italian restaurant as well a place for slices and pies to go.
"I am from Staten Island and Italian so I am never happy when buying Italian food because I make it myself. Not only is the food great but if you have to wait a few minutes the guys are hilarious. I drive past 10 pizzerias to go here."– Danny Decroti
Staying at Camelback? Visit their other location in Tannersville at Tony's on the Mountain.