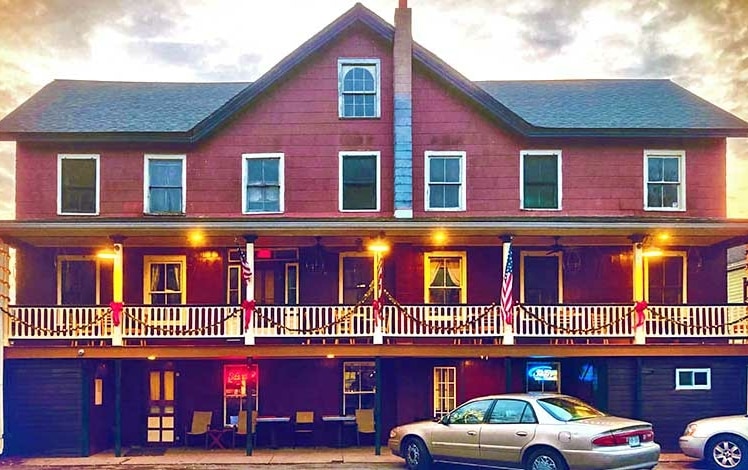 Rohman's Pub is a local and very rural dive bar and it's been one for a very long time. It's like the best dive bar ever.
It's been serving customers since 1849. Fries, sandwiches, burgers, and a NY Strip.
When you step into Rohman's you'll see it like was in the heyday, when the likes of Babe Ruth, Colonel Charles Lindbergh, and Mary Pickford visited.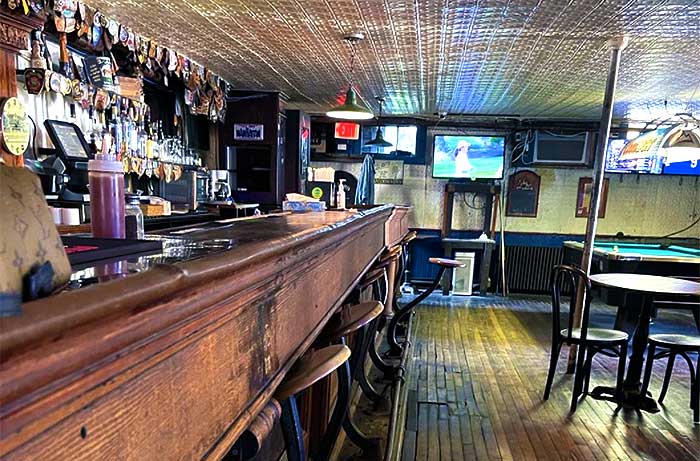 There's history in this place. The 54-foot wooden Brunswick bar was known to serve a few cold ones during Prohibition. Thanks to former owner Art Rohman (1909-1973) this unique bar will take you back in time.
Long ago, Pennsylvania passed a law requiring bars to have stools. Mr. Rohman, who didn't want to go along with this law, came up with a special bar stool that allowed the customer to stand at the bar, yet complied with the law. That's how 13 hinged, pull-down railroad engineers' stools came to front the hand-carved bar.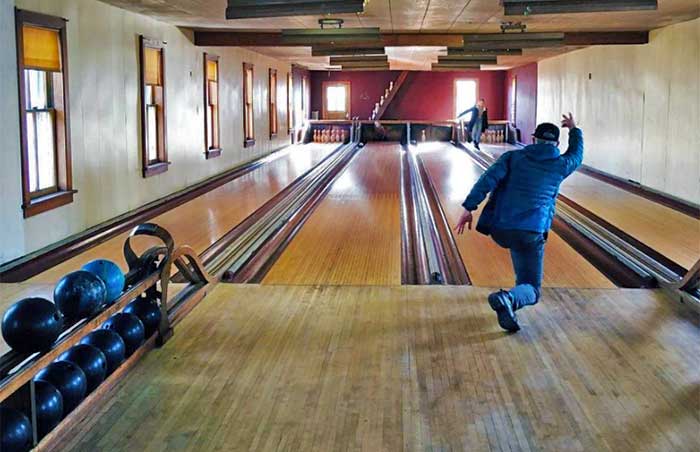 Rohman's has its very own 4 lane bowling alley on the 2nd floor. It was built in the 1940s and is 100% non-mechanical. Set up your pins by hand! Call the bar to make your reservation. Cost is $15/hour. Additional fees apply for over 10 people.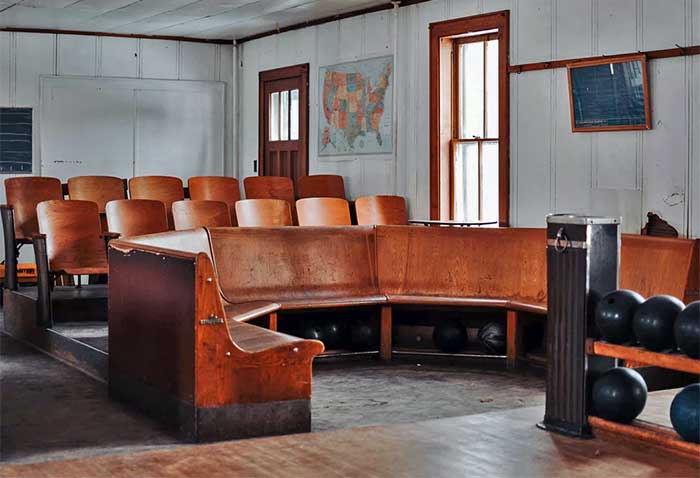 Rohman's is a biker's favorite. You'll find a line of gleaming Harley hogs and stable of pick-up trucks parked out front. Rohman's big yearly event is their version of the Winter Men's Olympics. Look for horseshoes and a keg toss. Yep, as of 2022, it's men only!
You can read about the bar's history at Atlas Obscura.
"If you want to have a fun time and experience real American history, this is the place. Good beer, drinks, food, and friendly bartenders and locals. Check out the do it yourself bowling alley."