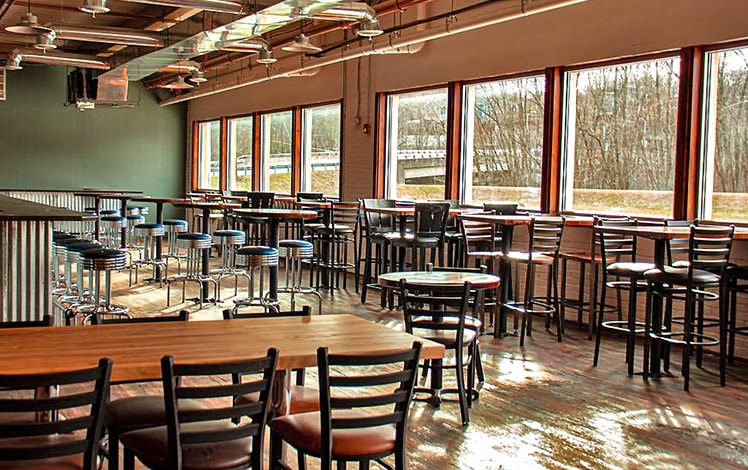 The Gorge Eatery is a lovely estaurant located at The Hofford Mill in Weissport, just 5 miles from Jim Thorpe. Cheese curds, chicken nachos, drunken shrimp, and Cajun crab dip shareables. Tacos, buttermilk chicken sandwiches, pressed sandwiches, house-cut fries, mac & cheese, and poutine.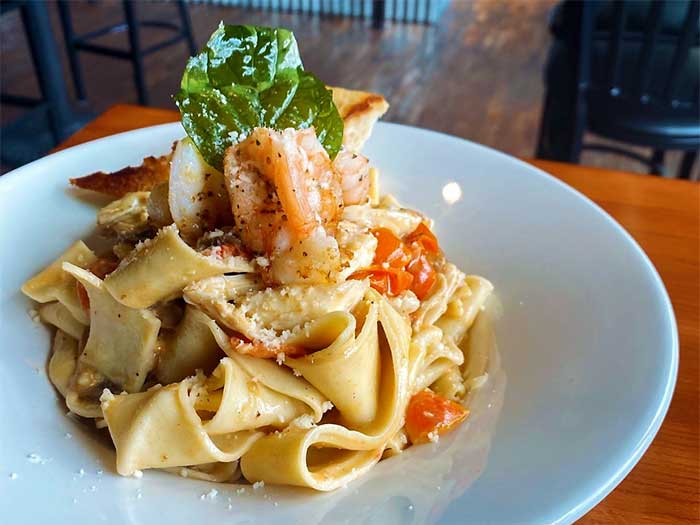 Weekly specials might include baked Brie, Swedish meatballs, Norwegian salmon, and Chilean sea bass. The regular menu includes "Famous Montreal Smoked Meat Sandwiches" and a list of pressed sandwiches, including a pork and Swiss Cuban. Sides include fresh-cut fries, handmade tater tots, and poutine.
The Gorge Eatery serves brunch from 10 am to 3 pm on Sundays. The regular menu is available during brunch hours. Dogs are welcome on the deck; they've even got a couple of "entrees" for Fido!
You're just a 5 minute car ride from "The Switzerland of America" the town of Jim Thorpe.