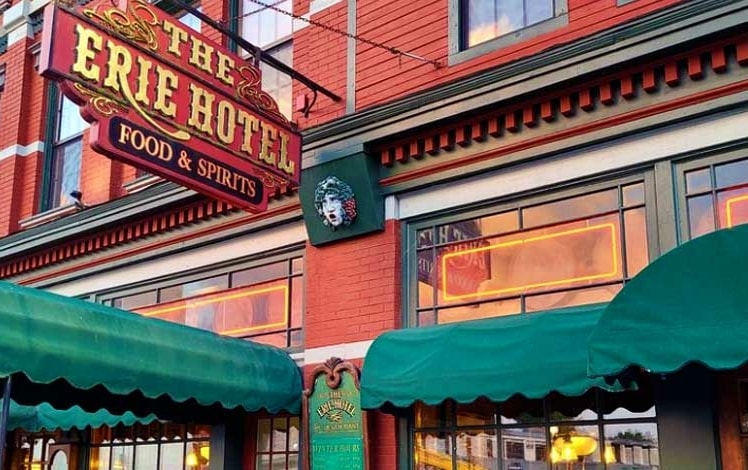 The Erie Hotel & Restaurant
The Erie Hotel & Restaurant is an unpretentious bar-restaurant in a restored 1890s building with a laid-back tiki bar with a furnished terrace.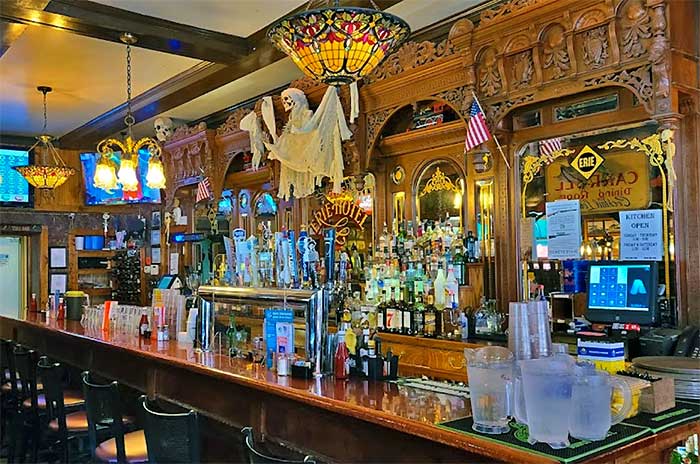 They serve lunch & dinner 7 days a week, 363 days a year. The Erie offers many different appetizers, sides, salads, wraps, sandwiches, platters, burgers, seafood, dessert, and drinks. There's an assortment of burgers, a French Dip sandwich, fish & chips, shrimp in the base, a hot roast beef sandwich, and baby back ribs.
The grill serves up 4 kinds of steak, prime rib, and BBQ chicken. They've got pasta and clams and mussels and a whole lot more.
"Clean well lit place filled with happy people watching the football games."

"At first, when I realized I missed the train, and had to take the last train out of Port Jervis, I was bummed. However, that was slowly rectified when we happened upon the Erie Hotel and Restaurant! The bbq-themed burger with bacon and cheese was fantastic along with the fries. My friend enjoyed his French dip sandwich as well. The server was extremely friendly and helped us have a great time. I would highly recommend this restaurant for a filling meal after a day of tubing or paddling on the Delaware River."