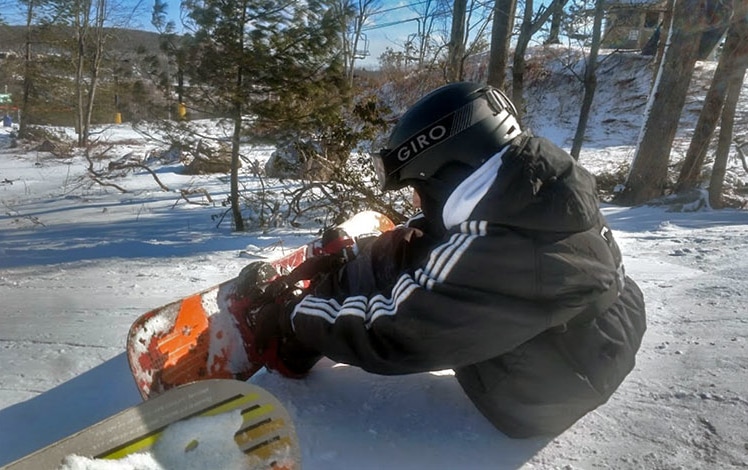 Big Boulder Ski Area offers lake-view ski runs and snowboarding trails, plus kids' activities, a lodge restaurant with fireplace, and a snack bar.
When Peak Resorts bought Jack Frost and Big Boulder ski areas, they decided to roll them into one as JFBB, with one website, one Instagram, and one facebook page. Don't let it confuse you: these are two separate ski areas. Big Boulder is in Lake Harmony, Jack Frost is in White Haven, and they about 10 miles apart.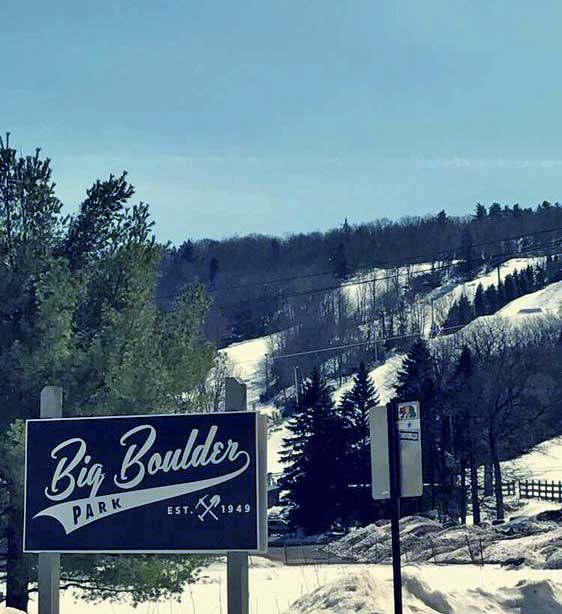 Both have been purchased by Vail Resorts as of 2020, so expect some changes for the better. Big Boulder opened in 1949 and was the first commercial ski resort in Pennsylvania, and it was there that snowmaking was first used successfully in a commercial application. They're known for their powerful snowmaking system.
Big Boulder Mountain devotes 50% of its acreage to freestyle terrain and has ranked in the "Top 5 Parks in the East" by Transworld Snowboarding Magazine. The base elevation is 1700 feet with a summit elevation of 2175 feet and a vertical drop of 475 feet.
15 different slopes include 4 beginner slopes, 3 intermediate slopes, 3 advanced slopes, and 5 terrain parks. There are 8 lifts: 2 triples, 5 doubles, and 1 ski carpet.
4 on-site eateries include Big Boulder's T-Bar and the Tubing snack bar.