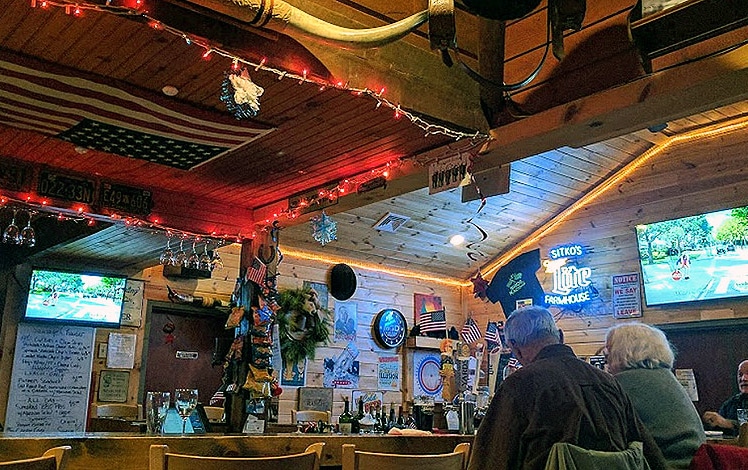 Sitko's Farmhouse is a cute little local bar with homemade cooking and country charm. It serves typical bar food, but it's all homemade.
The menu includes wings, nachos, burgers, and fries. Dinner entrees are comfort food platters; broasted chicken is their specialty. Sitko's Farmhouse meat is grass fed on Sitko's Farm.
Friendly vibe and service, sports on TV, and the beer is cold.