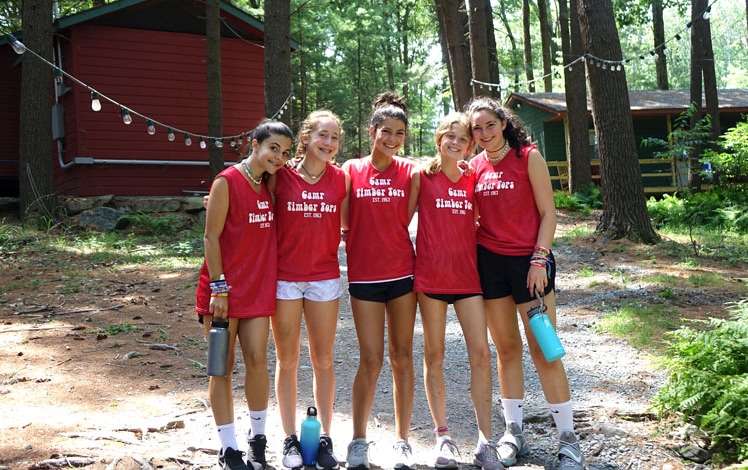 Camp Timber Tops is a family-owned traditional sleep-away camp for girls in the 2nd – 11th grades. Excellent programming and staff make this a top girl's camp.
Meet a new friend! Experience adventure! Sing your heart out! Shoot a three-pointer! Dance on stage! Cook a s'more! Practice your back handspring! Dress up for Timberween! Walk hand-in-hand with your bunkmates as they begin to feel more like sisters than friends.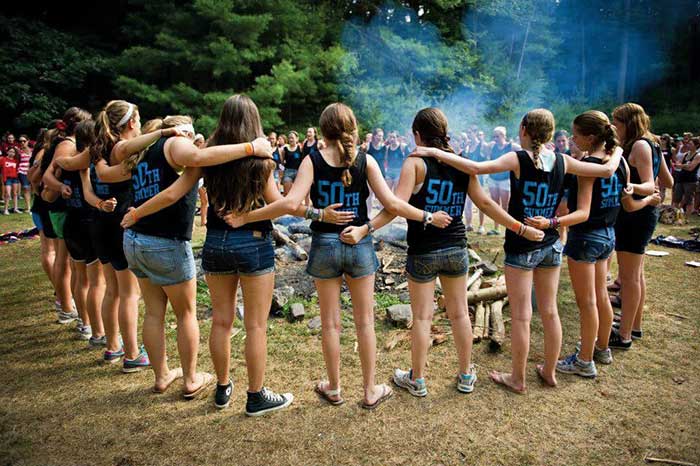 Creative Arts are among the most popular summer camp activities. Camp Timber Tops instructors work in state-of-art facilities to help nurture and inspire. Ceramics, jewelry making, fashion design, cooking, dance, drama, and fine arts make this one of the most popular areas in camp.
The Dance Studio is where much of the Timber Tops action happens, and is attached to the Top Cooks teaching kitchen.
Timber Theater is a restored original camp building and has seen generations of campers perform countless original camp shows, Broadway musicals, bunk skits, and Olympic and Pioneer day sings. Campers can also write for the camp paper, join the book club, or learn Zumba.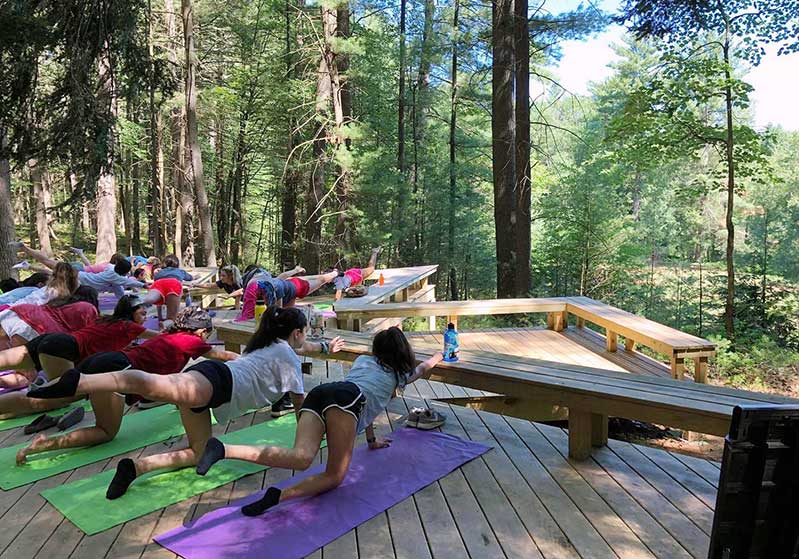 Timber Tops girls canoe down the Delaware River, bike through our private trails, cook over an open fire, challenge themselves on the ropes course and zip lines. Outstanding teachers help girls to build life-long adventure skills.
The new gymnastics pavilion, complete with a regulation springboard floor, is among the most exciting areas in camp. Athletics include cheerleading, basketball, aerobics, archery, lacrosse, soccer, softball, and tennis.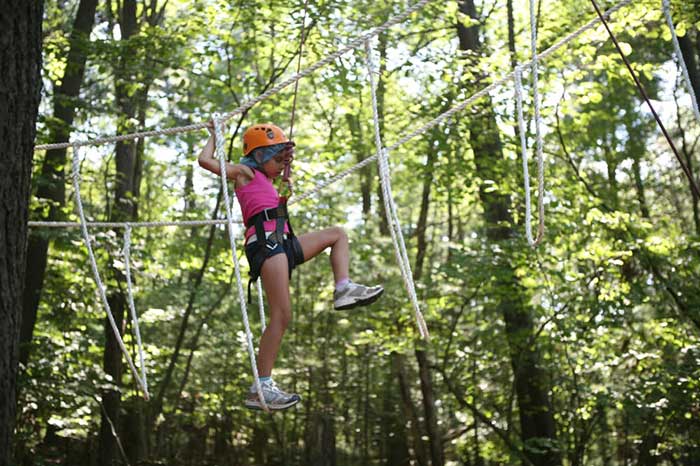 Aquatics is a big part of the camp programming and takes advantage of private Lake Selma and the heated Olympic-sized pool. Water activities include canoeing, kayaking, sailing, surfboarding, water aerobics, and waterskiing.