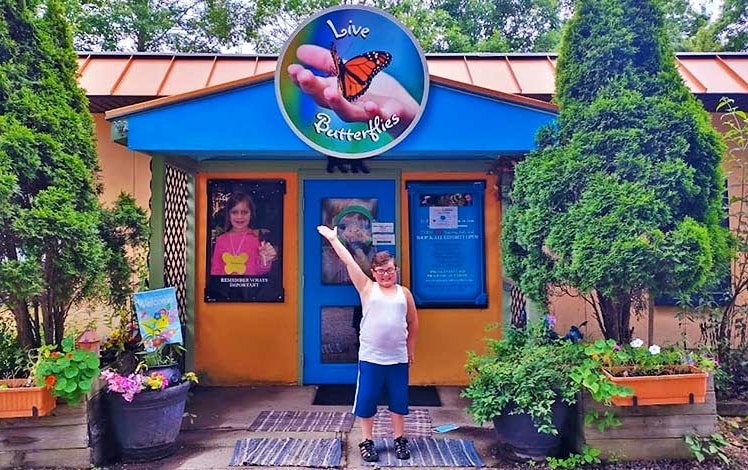 Bear Mountain Butterfly Sanctuary
The Bear Mountain Butterfly Sanctuary is a seasonal attraction where visitors can experience the wonder of live butterflies and exotic frogs. It's a hands-on nature-based education center.
Young entomologists can get a hands-on education at the Bear Mountain Butterfly Sanctuary. They'll be able to meet all kinds of live butterflies in their "Flutterarium," get amphibious in a live exotic frog room and check out some native caterpillars at a special exhibit.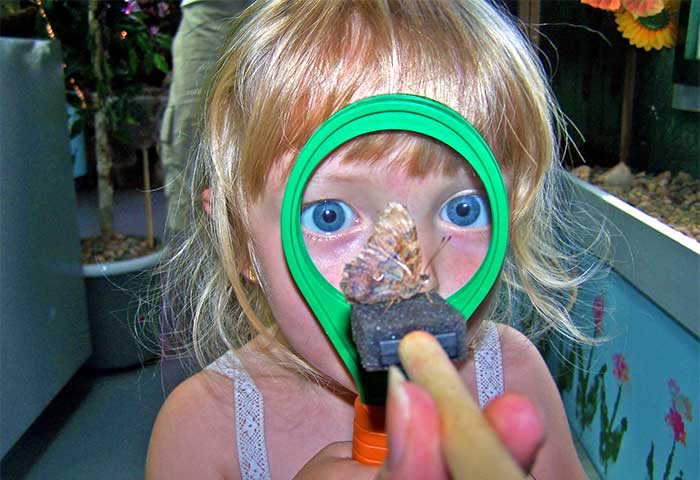 The Flutterarium is an indoor live-flight butterfly room. There's an exotic frog room, and there's even an outdoor picnic area.
They're open to the public 7 days a week without reservations from June 10 through mid-September. Special group tours, field trips, scout badge work, birthday parties, and the like can be booked by appointment from April thru September, 7 days a week.
"We had such a great time here, spent longer than expected (about an hour and a half) because my kids loved it and kept wanting to see everything twice. Good for young kids, older kids, and adults alike. You can see frogs and butterflies in an open-air room where they fly around you (apparently they were attracted to my daughter's bright green shirt and kept landing on her!), and even have a few turtles and even axolotls which my kids loved. The owner held a short show that was educational and entertaining and my kids have been talking about it nonstop since leaving. Definitely stop by if you are in the area. We arrived right at opening time and had the benefit of close attention of the employees who spent time explaining each frog and each butterfly to my girls. Really fantastic amazing little place."