Curiosities Coffee & Ice House
Curiosities Coffee & Ice House is a nice little coffee and ice cream shop. Pleasant place to sit and hang out. It's super cute and old-fashioned. Coffee and espresso menu with handmade ice cream, specialty Italian desserts, pastries, and soups.
They've got cold brew, espresso, teas, Italian sodas, and ice cream floats.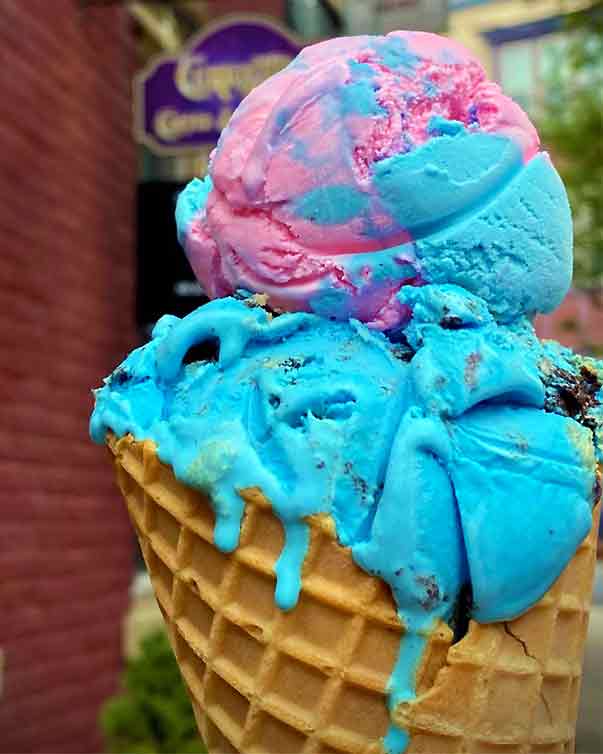 Curiosities Coffee & Ice House makes amazing ice cream flavors. It's 16 types include Shoo Fly Pie, Lemon Cookie, Teaberry, Strawberry Cheesecake, and Tandy Cake (chocolate, peanut butter, and golden cake). They make parfaits that include peanut butter fudge, strawberry marshmallow, chocolate marshmallow peanut, and caramel.
They also sell fresh whole beans from Mauch Chunk Coffe Company. Free WiFi, too!
"This was such an excellent little shop. Not sure of the person's name that helped us but she was incredible and made the best Dirty Chai Latte I have ever had. Also had 1 scoop of the Lemon Cookie Ice Cream. Which was phenomenal. 10/10 will go again!"