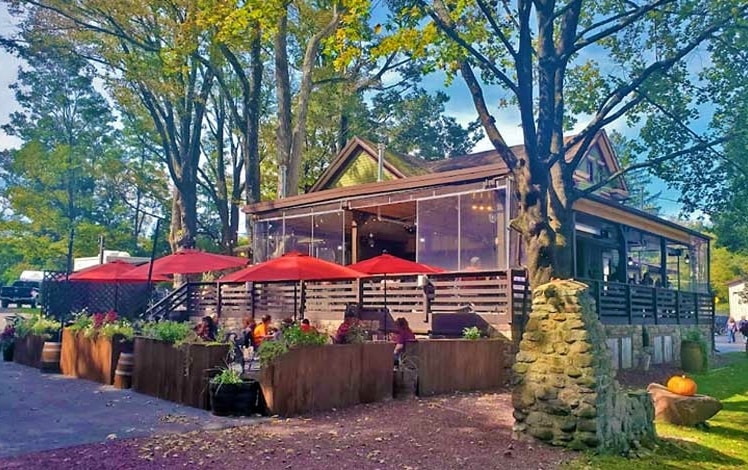 130 Lower Cherry Valley Rd,
Mamma Lucia's Pizzeria, named after their grandmother, Mamma Lu, is the pizzeria at the Sorrenti Famiy Estate. Mamma Lu started the first brick oven pizzeria in Milwaukee, Wisconsin in 1943. Her restaurant was the talk of the town, and often seen with a long line that wrapped around the block; filled with guests waiting to taste the wonders of Lucia Sorrenti's Italian kitchen.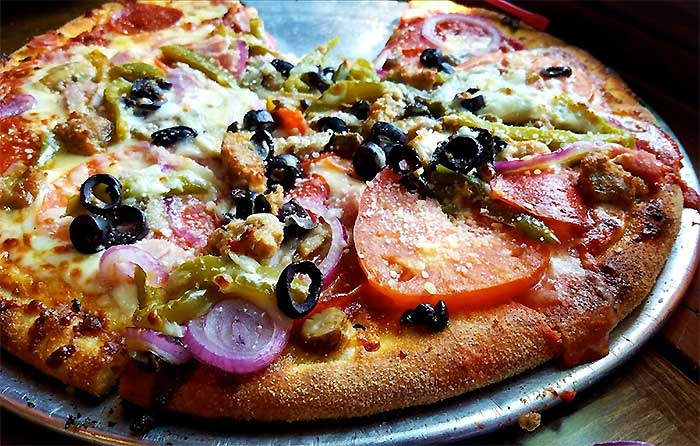 They are proud to serve you wood fired brick oven pizza. Their Le Panyol Oven uses the finest terre blanc de fornage, or "White Earth" bricks mined in France. They fire your pizza at 750 degrees for a crispy crust and soft inside. Tipo 00 flour is imported from Italy, and its fine mill yields a light dough, which is known for its digestive qualities.
They offer a couple of salads, including an Insalata Caprese, a bunch of wraps and pastas, stromboli and calzone, and desserts that include tiramisu, cannoli, and cheesecake.
Each recipe is based off a family tradition, and all of the sauces are infused with Sorrenti Wines.
The pizzeria offers live music on Friday, Saturday, and Sunday.