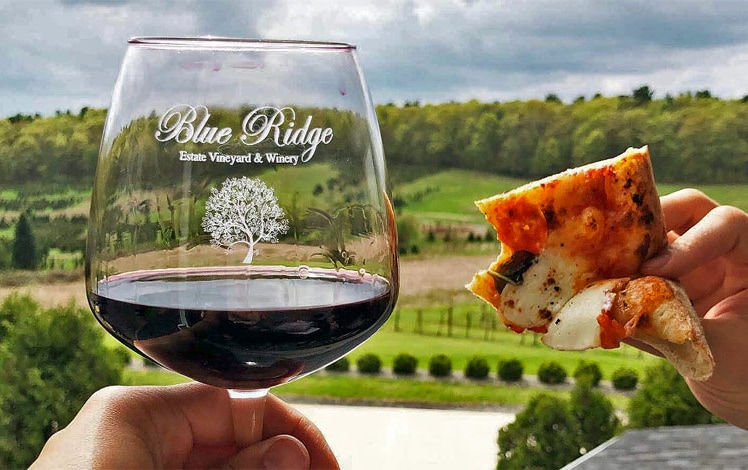 Blue Ridge Estate Winery was selected as the 13th top vineyard in the United States and the #1 winery on the East Coast by Travel and Leisure Magazine.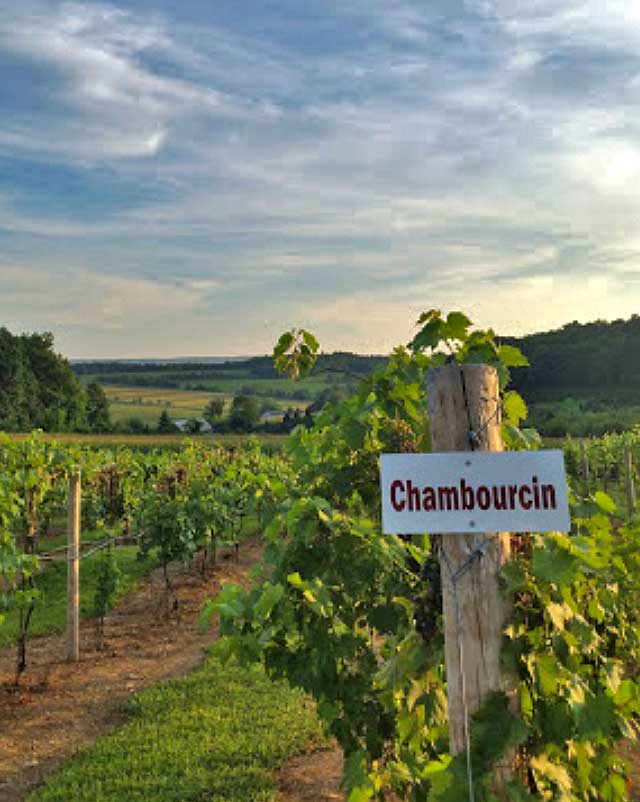 Blue Ridge Estate Winery has very beautiful grounds nestled among the vineyard. There's a 36′ wine bar, a wraparound deck, and a huge patio. The winery is open every day, all year long. It's friendly and relaxed, and you can bring Fido (on a leash!)
You'll find Blue Ridge Winery's dining and entertainment schedules on their website.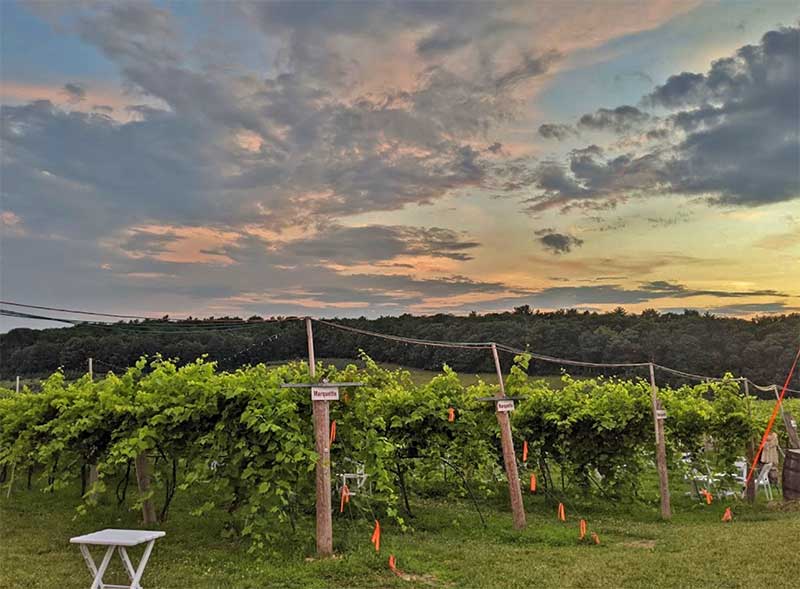 "This winery is truly beautiful and breathtaking! There is a lower level and upper level with tables, chairs and couches for sitting outdoors or indoors. Each spot offers a beautiful view of the vineyard. There are awnings for shade. There is nothing that the owners haven't thought of. The tastings are affordable and come with a really nice quality wine glass. Alyssa was an amazing hostess as a wine server! There is free bottled water for the guests which is a really nice touch. There is coffee bar which is nice to have after some wine tastings. There is a variety of food including pizzas, cheese boards and usually a food truck /vendor on site. The owner Randy is one of the hardest working and nicest people you could meet!"