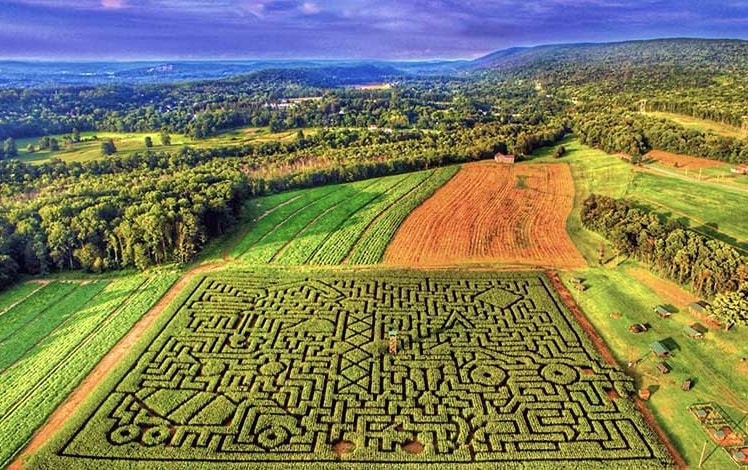 Mazezilla is an 11-acre Corn Maze Adventure with a produce stand, pumpkin picking, wagon rides, a farm animal petting area, 100-foot mountain slide, Corn Pit Area, and affordable family fun. Just one thing: if you come at night, bring a flashlight!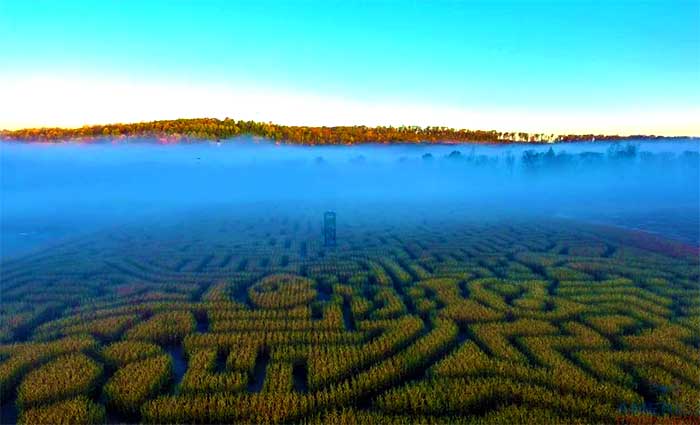 The acreage the farm covers is massive. The corn maze has a watchtower like something out of The Walking Dead.
Since 1998, Mazezilla and Klingel Farm have welcomed thousands of visitors for wonderful, educational, and family-oriented adventure. The incredible Mazezilla maze is open in September and October of each year, dates and hours to be posted when available.
Buy some pumpkins, cider, and other delights before you leave. They have wonderful produce, pumpkins, and gourds. It's a one-stop-shop if you're decorating your home for fall. The corn maze is a family favorite and the kid's play area is full of things to keep your little one busy!
The one-of-a-kind Mazeville farms complex is located on Old Route 115 between Saylorsburg and Wind Gap.