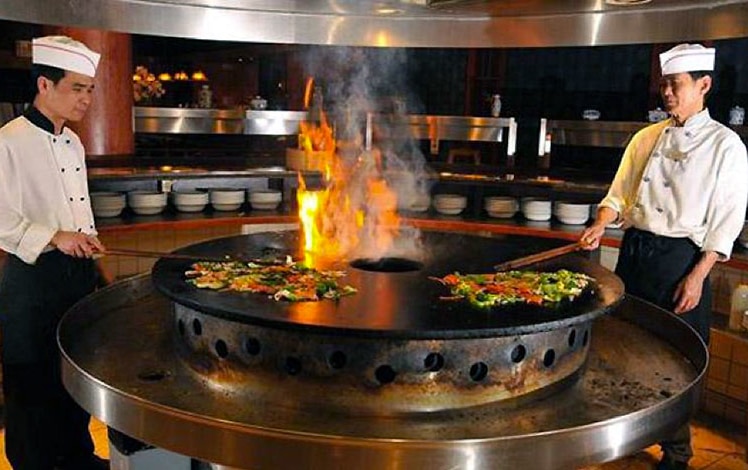 Khan's Mongolian Grill & Bar
At this Mongolian BBQ restaurant, you'll order your appetizer from a list, then go to the buffet grab the ingredients for your Mongolian stir fry bowl. Next, the chefs at the massive grill will cook your dish while you wait. Choose your meat, seafood, vegetables, and sauce.
Thre's also a Chinese food menu. In the Eagles Glen Mall.