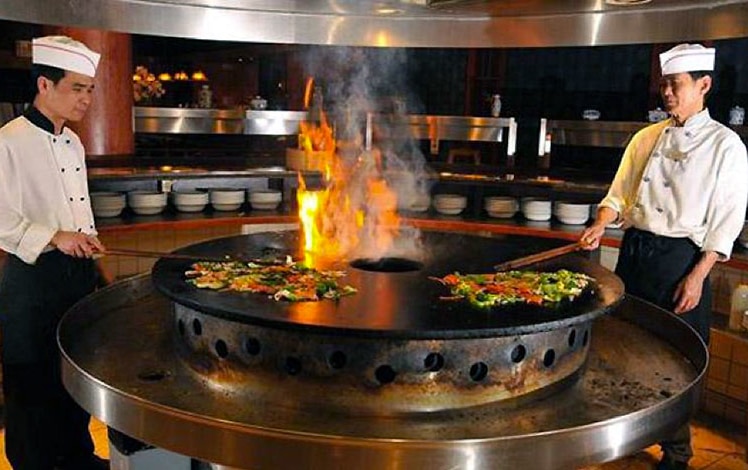 Khan's Mongolian Grill & Bar
Khan's Mongolian Grill & Bar is a BBQ restaurant in the Eagles Glen Mall. Order your appetizer from a list, then go to the buffet grab the ingredients for your Mongolian stir fry bowl. Next, the chefs at the massive grill will cook your dish while you wait. Choose your meat, seafood, vegetables, and sauce.
Go up as many times and make as many combinations as you want. There's also a very good Chinese food menu, ordered from and delivered to your table.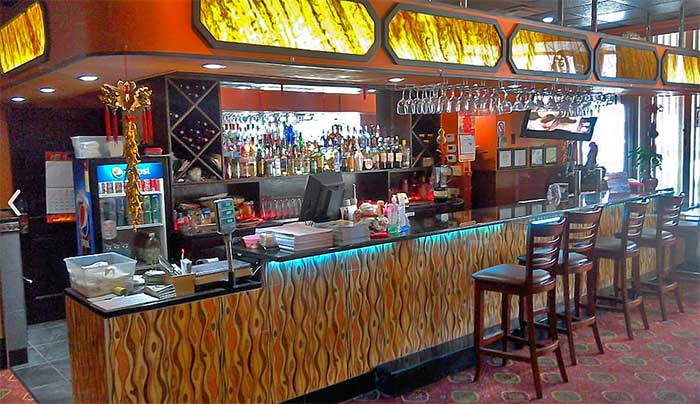 "Amazing! Khan's Mongolian Grill & Bar has unique twist on the Chinese buffet — you pick out all the raw meats and vegetables you want and then they cook it in front of you in 5 minutes! All of the food was really tasty. For meat, they have so many choices: chicken, beef, sausage, shrimp, fish. They have a variety of different sauces you can choose from. All you can eat as well!"