Pinebrook Park
Pinebrook Park is a great place to bbq, fish, swim, and play.
Two walking trails, the Brodhead Creek Trail and the Honeylocust Trail meander through the forest and along the water. Trails are well maintained and mostly flat.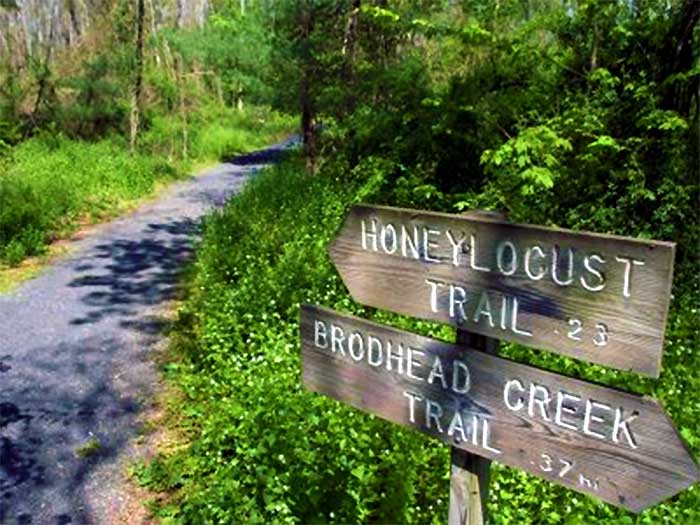 There's a stream for wading and creek-walking. A long bicycle trail runs through this park, it's the northern terminus of the bicycle trail.
Well-behaved dogs and considerate dog owners are welcome. Poop-scooping and leashes are required.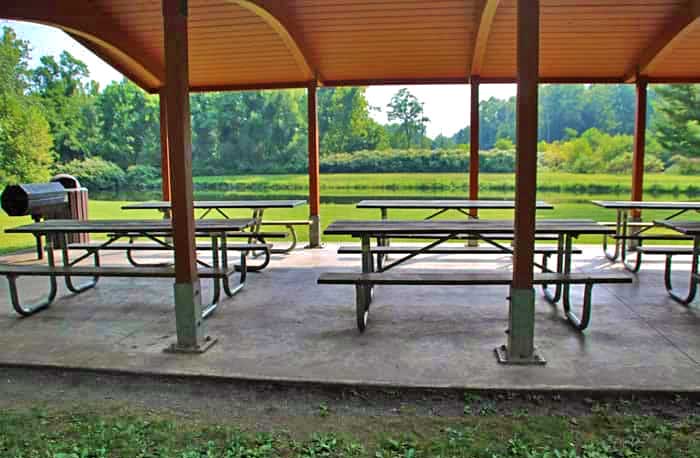 Picnic tables, barbecue grills, picnic pavilions, and restrooms are available. When possible, take trash with you. At the very least, use trash receptacles.
Fishing is allowed with a license. Get your fast. Go here.
On summer weekends, there is an entrance fee of $10 per person for people who are not Monroe County residents.
"This is a great little community park to have a picnic by the river. This is not a huge park so the early birds will get the best spots. Relax by the river by sitting in the water. One thing to keep in mind the water is about knee-deep and very rocky so it not ideal for swimming. This is a great part to picnic with the family and enjoy the surroundings."