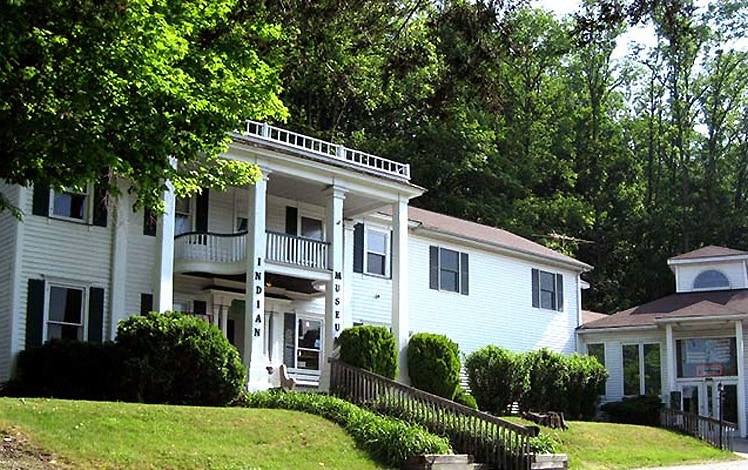 The Pocono Indian Museum is dedicated to the history of the Delaware River Tribe know as the Lenape.
Once you get through the door, walk to the right until you reach the register in the gift shop. There you can purchase admission to the museum, which includes an audio device that guides you through all six rooms. Each room takes on its own theme, and the audio device helps build a larger narrative about the way the local Lenape lived prior to interaction with Europeans. Make your way through the displays of creepy life-sized dolls and you may be able to find some truths about the Lenape and their way of life.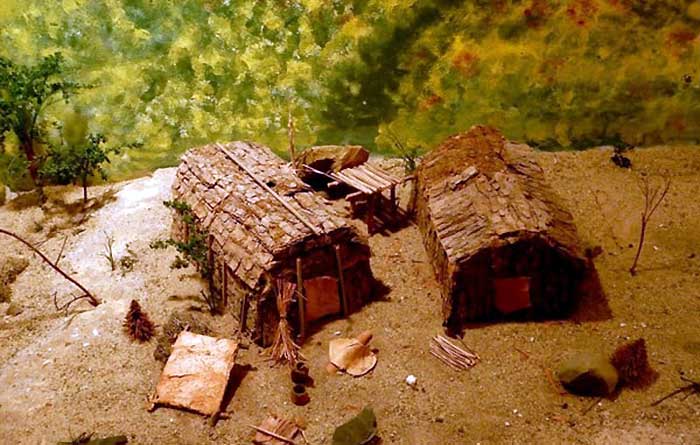 The main building that houses the museum was originally built 1840 by Mr. John Van Campen Coolbaugh. It is one of the oldest frame structures in the Pocono Mountains. It has served as a boarding house and a stop for the stagecoaches heading from Pennsylvania to New York State.
During the American Civil War, the basement of the house was reputed to be a safe house hiding slaves during the daylight hours so they could continue their journey under the cover of darkness on the Underground Railroad to Canada.
During prohibition, the building became a local speakeasy where people could drink alcohol in violation of the law. Famous gangsters Dutch Shultz and Legs Diamond were seen staying here while on the way to see a Jack Dempsey fight.
You'll see displays of artifacts, weapons, and tools. A self-guided tour will allow you the opportunity to view all of the displays and learn in the process. The gift shop, which seems to be the museum's main reason for existing, sells Native American jewelry, pottery, gifts, moccasins, and shirts. It also sells books with over 600 titles on all subjects dealing with Native Americans.