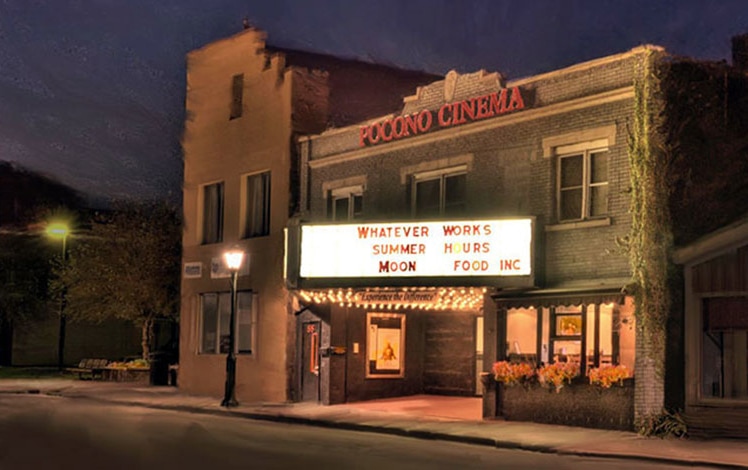 Pocono Cinema & Cultural Center
The Pocono Cinema and Cultural Center is an iconic theater in downtown East Stroudsburg. Three screens show new and classic movies on HD Digital Projectors. This cultural gem is located in a charming 1880s building and retains the feel of an old movie theater.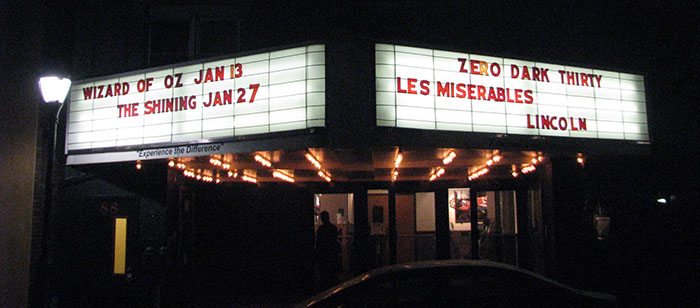 High-quality live entertainment from comedy to Broadway is shown along with movies. Programming ranges from first-run independent and Hollywood films to classics like The French Connection, One Flew Over the Cuckoo's Nest, Back to the Future, West Side Story, Tootsie, and The Birds.
The concession stand sells nachos, candy, ice cream, soda, freshly-baked goods, and coffee. The popcorn has real butter! Amazingly, tickets to a movie at this very special are amazingly inexpensive, ranging in price (in 2019) from $6.50 – $10.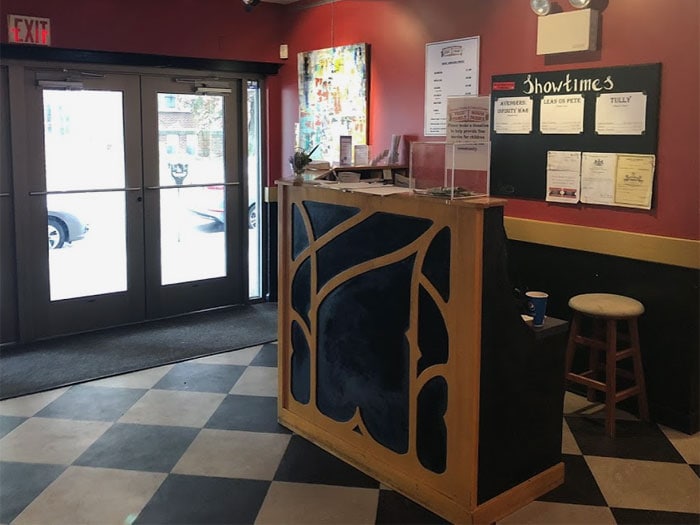 Originally opened in 1884 as The Academy of Music, a vaudeville theater and opera house, the Pocono Cinema & Cultural Center was converted to a movie theater in 1913. The PC3 was the first theater to show moving pictures in Monroe County.