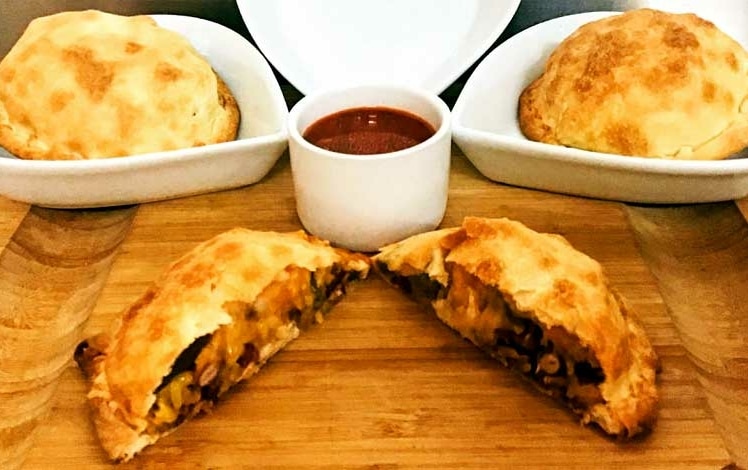 Goodies On 739
Goodies On 739 sells Latin-style takeout, and takeout only. Empanadas are the basic offering, in ground beef, chopped cheese and sweet plantains, chicken, pork, and a few other variations.
The one and only commercial Air Fried food shop in the tristate area. We specialize in empanadas but also offer a variety of items with a Latin American touch.
They also serve rice and beans, Chicharrones, Arepa Con Queso, Chorizo Colombiano, hot dogs, fries, mac 'n cheese, and plantains. Try a U.F.O., which is a larger empanada that's double-stuffed and shaped like a flying saucer.
Desserts are Italian water ices, flan, and Tres Leches cake.
They also make trays for catering that include Pernil and Pollo Guisado.
"Empanadas come in a goodies bag of 3, a goodies box of 6, and a goodies dozen. These crispy on the outside, tender on the inside air fried handheld flavor grenades should come in a goodies bag of 24 and a tub of their house hot sauce which goes good with literally everything. Chopped cheese and chicken bacon cheese are the TRUTH!"