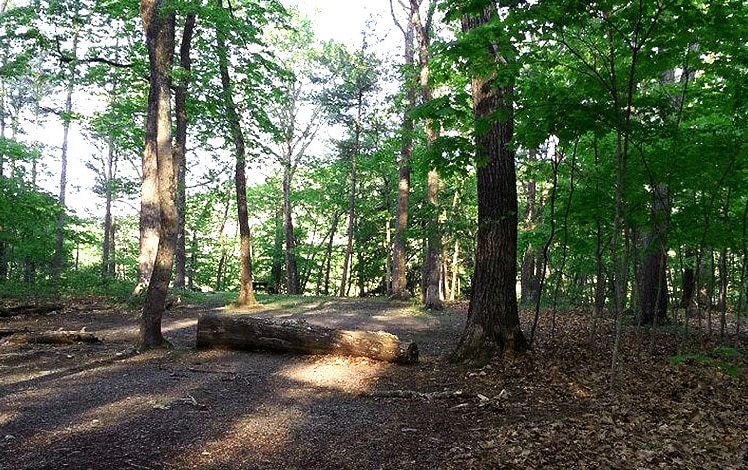 Dingmans Campground is a rustic 136-acre campground located in the Delaware Water Gap National Recreation Area (DWGNRA). There are 105 rustic sites, and 35 RV sites with water and electric hook-ups. There are campsites along the banks of the Delaware River, as well as forest and meadow sites.
Bonus: you can kayak in and out of the campground. Dingmans Campground operates a convenient canoe and kayak livery service and offers river trips from spring to early fall. River trips are open to the public as well as to campers, with free parking provided. They will also transport your canoe or kayak.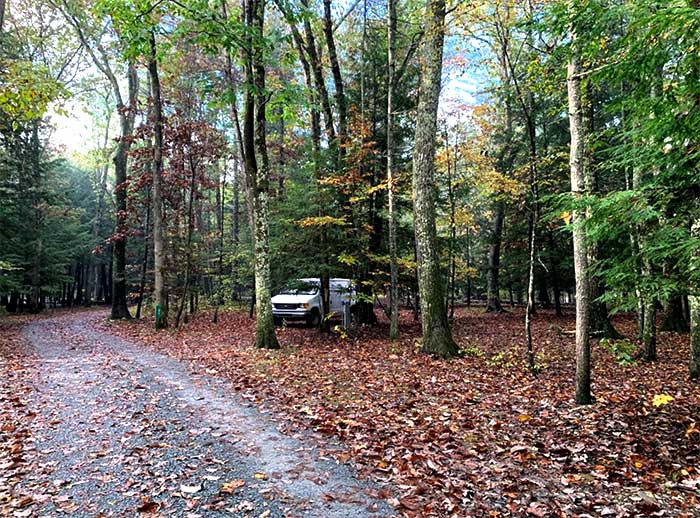 Groups are welcome!
Don't look for frills or activities: this is purely a nature-centric spot, with no bells or whistles. Sites are spacious and level. Everything you want to do is in the DWGNRA — canoeing, kayaking, hiking trails, fishing, waterfalls — and this is where you are! You'll find a river access ramp and a sports field.
The Dingmans' camp store has plenty of stuff and is almost deluxe in comparison to the bare-bones sites. Inside this super cute log cabin-style building, you'll find pre-packaged food, fresh coffee, ice cream, snacks, candy – even camping equipment.