Goat on Main calls itself a fresh take on your neighborhood corner bar. It opened in December of 2022. We like it!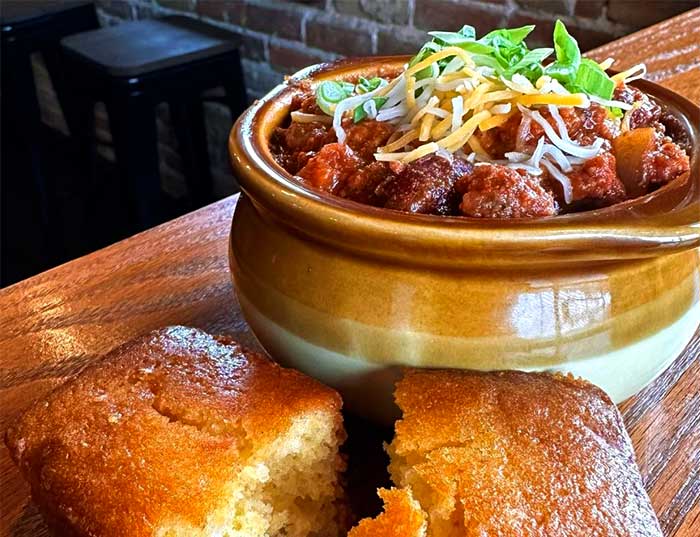 The opening menu includes chili, buffalo shrimp, wings, cheesesteaks and burgers, goat Birria tacos, and sloppy joes.
Enjoy a wide range of bottled beer, draft beers, specialty cocktails, and wine. Local musicians every Friday and Saturday night.
"I would tell you how amazing the buffalo shrimp were but my wife kept slapping my hand and refused to share. I think that says it all! Pickle fries were great. And I really enjoyed the goat tacos. Totally different then I would have expected and fantastic flavor. There boys built a wonderful place with a lot of class that's a lot of fun to hang out in!"