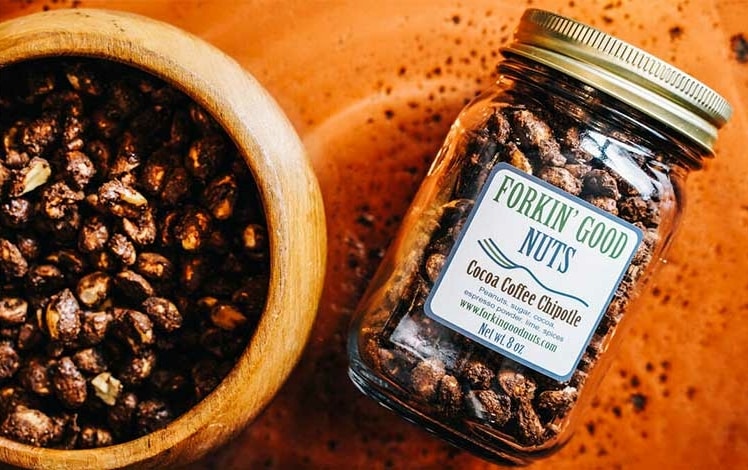 Forkin' Good Nuts was created by a combined 62 years of passion for flavor, texture, & technique.
Chefs Peter and Sharon Daniel owned the acclaimed Fork at Twin Lakes restaurant in Shohola for 31 years. Together they conceived of the Original Forkin' Good Nuts as a bar snack. Their customers love them!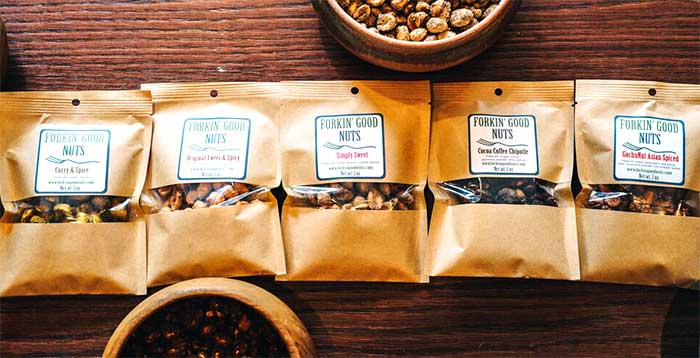 With Chef Peter's exceptional palate and Pastry Chef Sharon's penchant for measuring, stirring, and baking they created 6 more flavors. Flavors include Smoke Maple Bacon, Korean Gochu Nut, Cocoa Coffee Chipotle, and Original Sweet & Spicy.
The ingredients are simple and natural with nothing artificial. Buy an 8 ounce jar or a 2 ounce snack pack.
You can buy them in stores all over the northeastern Pocono Mountains. Try Calkins Creamery in Honesdale, the fabulous Equinunk General Store, Key Food in Milford, and plenty more. Keep an eye out.