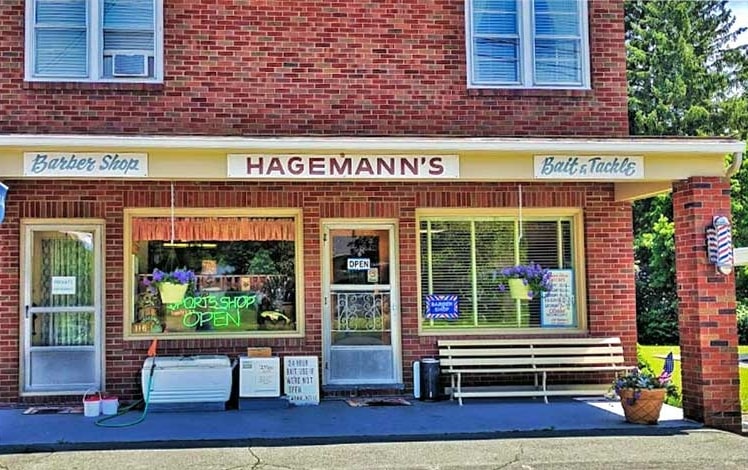 Hagemann's Tackle & Variety is a bait and tackle shop in Shohola, where anglers can expect to catch a variety of fish including bluegill, largemouth bass, pumpkinseed, and yellow perch. It's also a popular ice fishing area.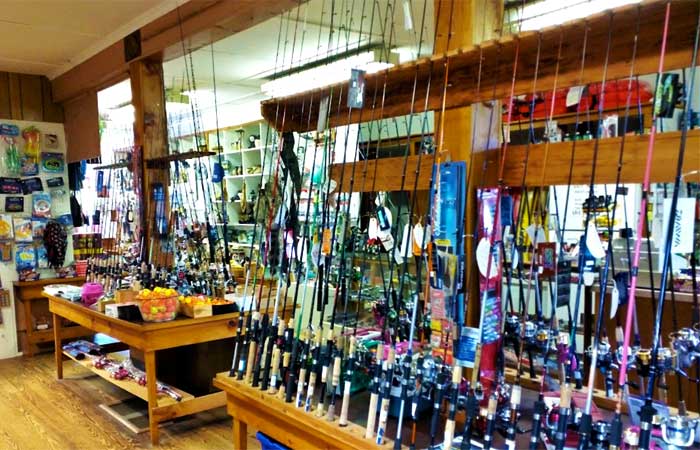 .
They've got live bait in coolers out front for 24-hour bait pickup. It's on the honor system – just plop your money into the box.
The owners are very warm and friendly. They've got toys for kids, bait and tackle, tackle boxes, fishing poles, sunglasses, insect repellent, sunscreen, ponchos, hats, hoodies, and more.
Visit the old-style barbershop inside the bait store while you're here to have your hair cut by an experienced barber.
"The owner was so friendly and helpful, he showed us his preferred bait and tackle for the area and gave us tips for local spots. Really appreciated his insight, great little shop."