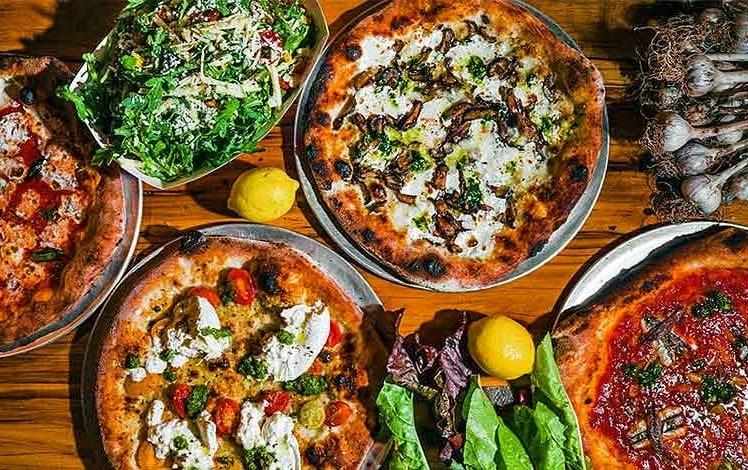 At Forage Pizza, Chef Anthony Marušić fires up his wood-burning 8,000 pound Stefano Ferrara Forni oven to serve Neapolitan-style pizza. People go crazy over his pies! Bianca, Margherita, Diavola, and Funchi are among the offerings. Apps include Smoked Trout Dip, and a Farm Stand salad.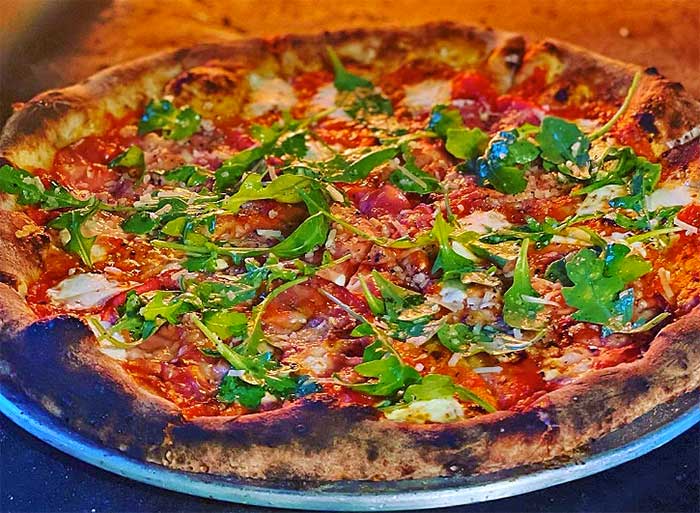 Forage Pizza is inspired by his Croatian lineage, his fine dining career in Italy and New York City, and his family's rustic hunting lodge in nearby Cuddebackville.
The wood-fired pizzas champion the diversity of the Catskills with wild flavors like giant puffball mushrooms, roasted foraged greens, and homemade 24-month Dalmatinski pršut. The pies and the vibes are immaculate. The the wood fired pizza is out of this world.
"Forage Pizza is the best pizza in Sullivan County and is definitely some of the best pizza that I've ever had. The second best pizza in Sullivan County is takeout/leftover Forage Pizza and that's a very distant second place. It took me a while to understand their rules/suggestions until I realized that I'd stop in to grab a pizza to go and found myself eating one slice in my car and then I'd find myself finishing the entire pie because it is sooo good fresh out of their oven. Now I always dine in and you should too when you have the time."