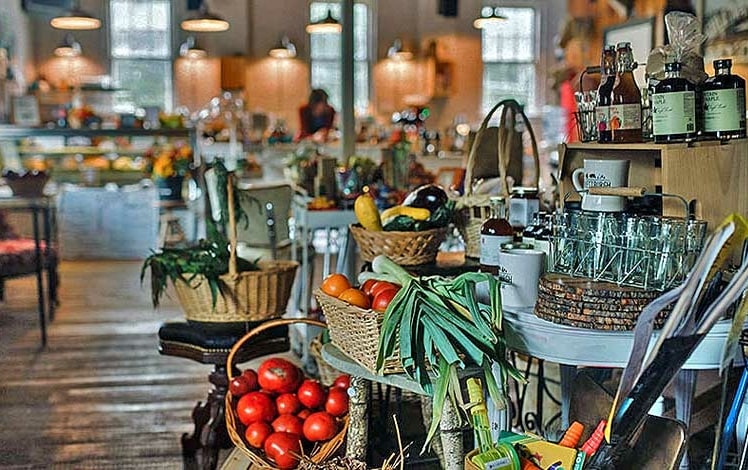 Forestburgh General Store
The Forestburgh General Store is a full-service café, deli and grocery store that serves salads, breakfast and lunch sandwiches, and locally roasted coffees. Fresh cookies are baked daily. They specialize in local Sullivan County wares. Really good baked goods, in fact, all their food is pretty super.
They've got a tiny farmer's market of locally grown organic vegetables, and a full roundup of stuff you might like to buy from dresses through stuffed animals.
"We love this place. We were coming here to work on a bungalow and would stop by every morning for an egg and cheese and coffee. We then started coming in for lunch too. In the recent days we would order a turkey sandwich instead in the morning and get two coffees and two cookies. The cookies are so fresh, chocolate-chipy, and delicious! The front of the store is used for orders/food and register and the back of the store have everything else you'll need. This place is great for Airbnb customers and locals. Truly has a little bit of everything for everyone."