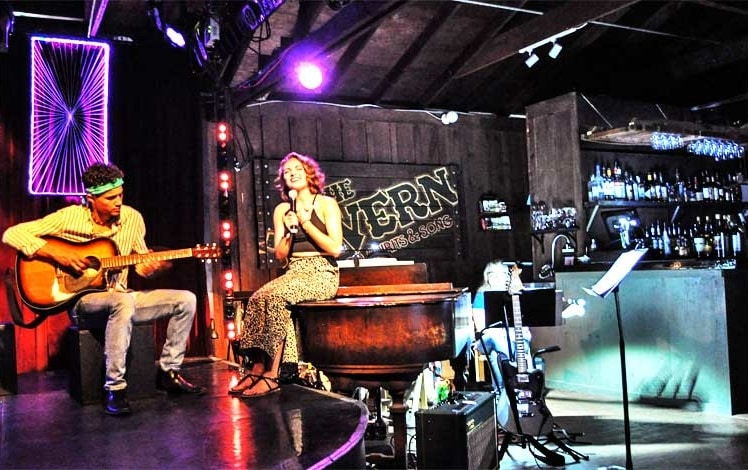 The Forestburgh Tavern has been a part of Forestburgh, New York since the 1950s, serving up food, spirits and song to patrons of the Forestburgh Playhouse. In 1981, the Tavern doubled in size and the famous cabarets of the Forestburgh Tavern were born.
These shows evolved from casual evenings in which the actors from the Forestburgh Playhouse would each take a turn at the piano, while the small audience enjoyed coffee and desserts, into what we know today: an original musical revue performed every night with a full food and cocktail service.
It's mostly a hangout for people from Forestburgh Playhouse, and it's a good one.
There's a gorgeous outdoor patio overlooking the incomparable Forestburgh Playhouse Garden. They've got the Catskills Canteen, which is a casual and fun piano bar party on Saturday Nights after the main stage production. They offer craft cocktails, snacks, sweets, and live entertainment from the Playhouse performers.
In addition to offering cabarets during the summer and fall programming, the Forestburgh Tavern is an excellent venue for special events. Weddings, birthday celebrations, anniversaries, club meetings, and more Theyre ready for your event –complete with high-quality catering and waitstaff.