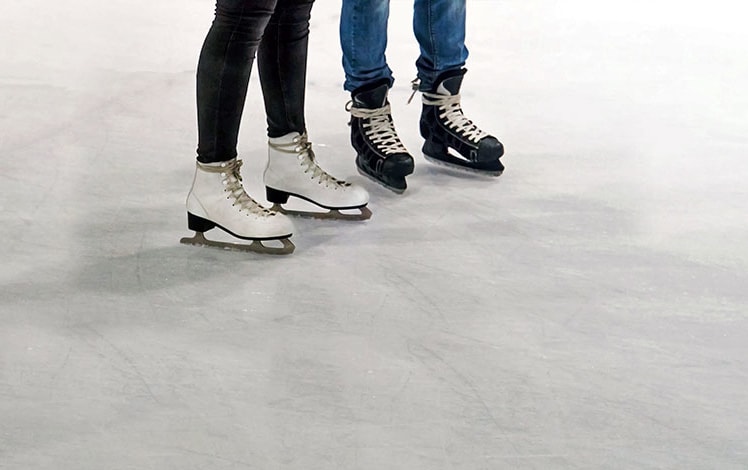 The Skytop Lodge Pavilion is transformed into an indoor skating rink each winter, and it's open to the public. If weather and conditions permit, ice skating on the lake is available. Rentals are available at the Outfitters building.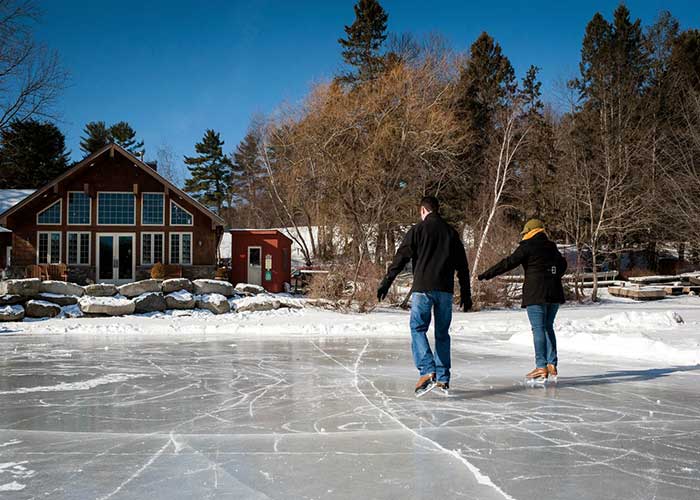 Call ahead to find out what their hours are on a particular day and whether or not the lake is skateable, which is a dream come true. It's fine if it's not, you'll still have a good time at the indoor rink.
Rental princes as of 2020 are $10 skate rental and $7 for the rink fee. You'll have a fabulous time and maybe stop in at the Tap Room room in the main lodge while you're there. You can also ski at Skytop.