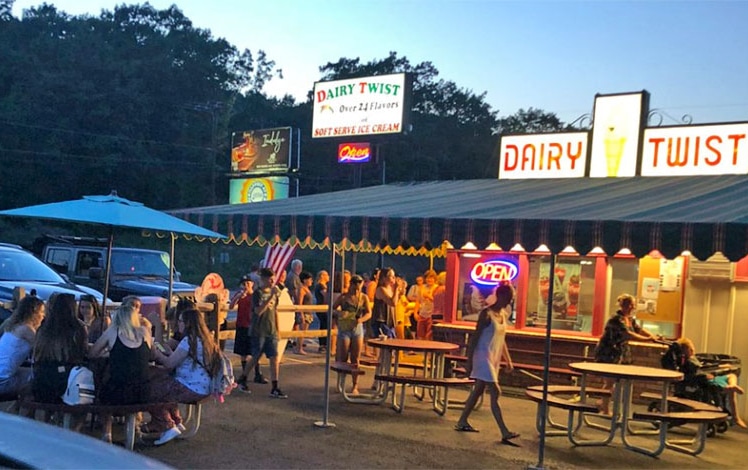 Dairy Twist doesn't just have soft-serve, they have over 24 flavors of soft-serve. They've got hard ice cream, too. Fountain sodas, sundaes, milkshakes. Super-duper!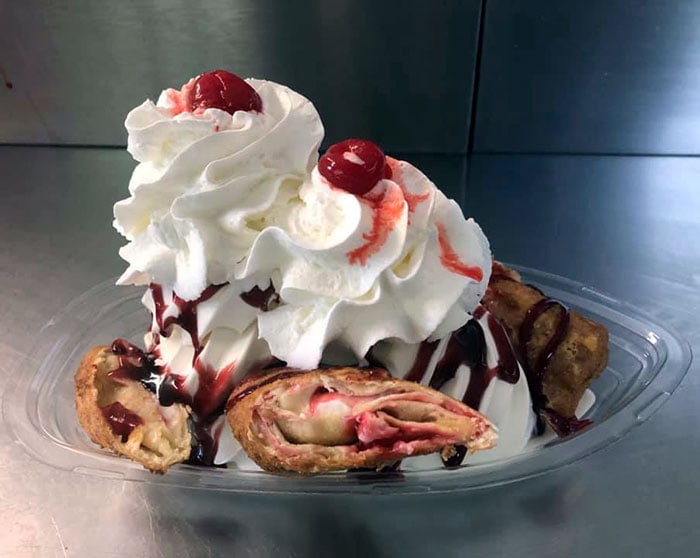 Their snack menu includes burgers, dogs, fries, and mozzarella sticks.
Inexplicably, they also sell seafood by the pound, including lobster tail, sea bass, and shrimp. People say it's great! Open from April to September.