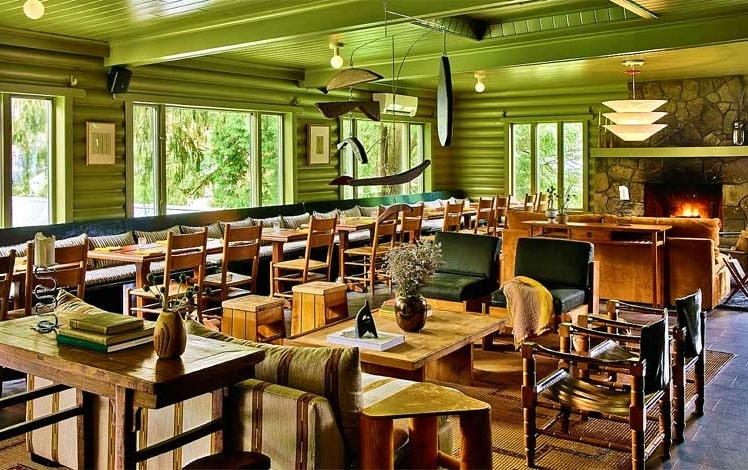 Conover Club has a slogan: it's "A Friendly Place for Friendly People." They also say that they offer "Elevated but accessible American comfort food with a cheeky nod to the vintage heyday of the Catskills. The Conover Club returns to the idea that food should be locally sourced, not for foodie points, but because when the farm is down the street, it just makes sense. Our food is fresh, colorful and juicy, with punch-you-in-the-face flavors, made from scratch and loaded with seasonal, local ingredients."
They serve burgers, steak, a fried chicken sandwich, along with Venison Scotch Eggs, wings, and soup and salad.
Brunch on Saturday and Sunday from 10 – 1. Choose from pancakes, biscuits & gravy, a burger, a bagel sandwich, and brussels sprouts salad.
It's part of the lovely and equally informal Callicoon Hills resort.
The wine list is small but well-selected, there are hand-crafted cocktails and a list of beers on tap.
"Great farm to table food, cocktails are love, and just so cozy. Def stop by for dinner if you're in town!"