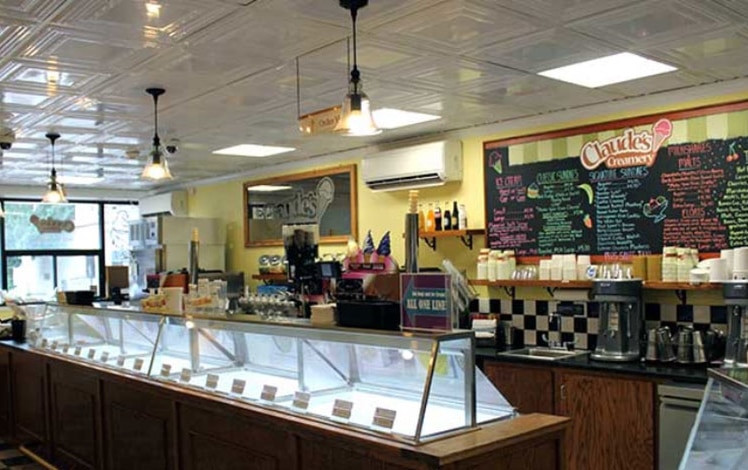 Claude's Creamery is a food small town ice cream parlor. Take a step back in time at this traditional ice cream stop in Palmerton. They serve 48 flavors of hand-dipped and soft-serve ie cream. Cones, shakes, floats, Italian ices, sundaes. Waffle and pretzel cones. 8 types of Spillane's hot dogs served on a toasted New England-style roll.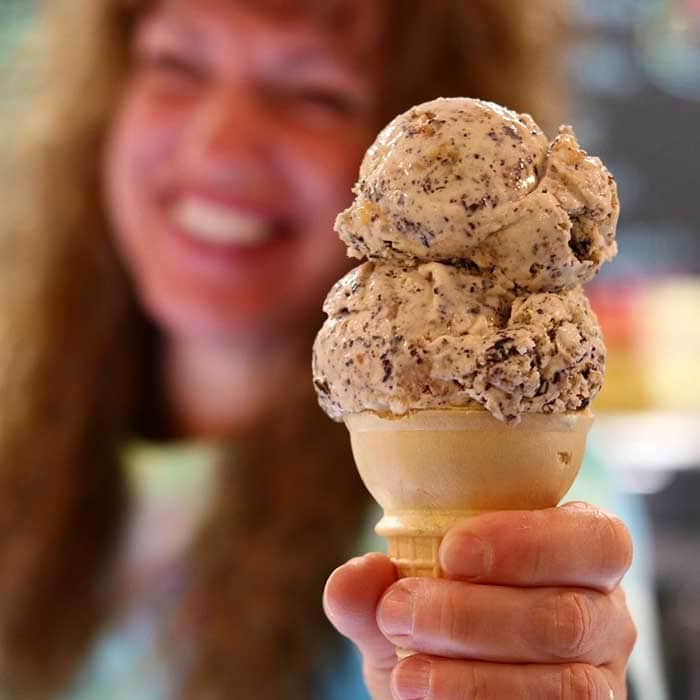 Claude's also features nearly 20 delicious sundaes, ice cream cakes and pies, shakes, and their own "Claudehoppers".
Claude's Creamery staff is friendly, and the inside is open, bright and clean. There is outside seating and a walk up window for sidewalk ordering.
Toppings include graham crackers, malted milk powder, wet walnuts, marshmallow sauce, hot fudge, Butterfingers, butterscotch, and 20 more.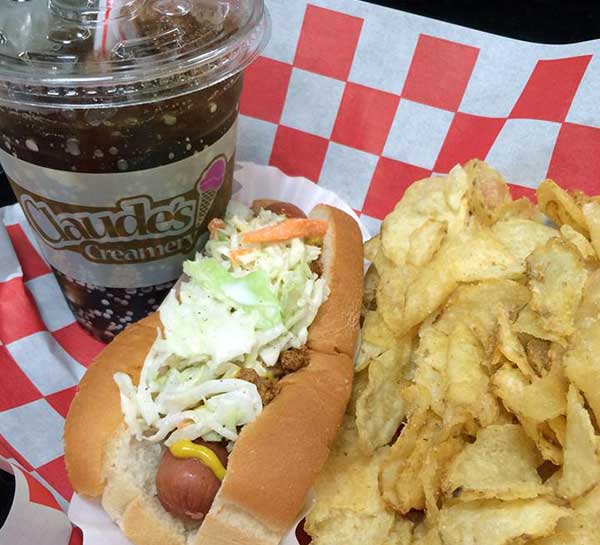 Claude's Creamery is located just 8 miles from Blue Mountain Resort and Ski Area.