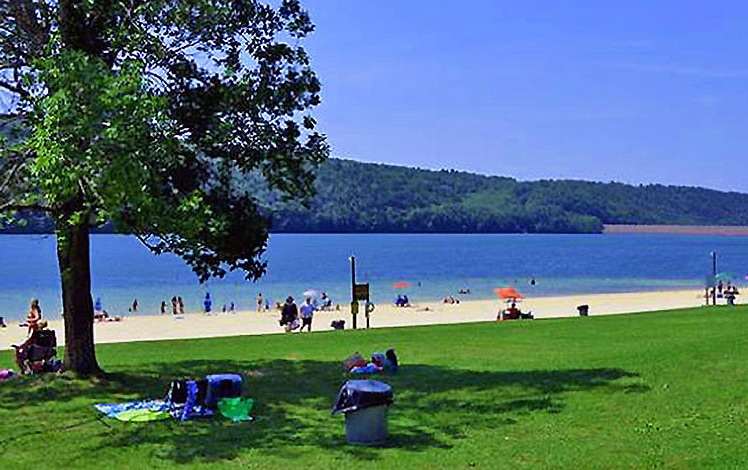 Beach at Beltzville State Park is a 525-foot sand beach on 950-acre Beltzville Lake in Beltzville State Park. It's open for swimming from late-May to mid-September, from 8:00 am 'til sunset. The beach area is very popular on the weekends and crowded on holiday weekends. Lots of people, loud music, and grilling on the side of the road. The beach is a kind of party place and lots of fun. Avoid if you don't like crowds, get there early if you do!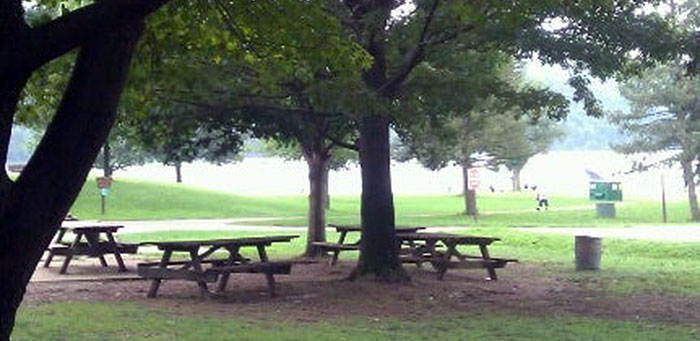 Get there early on the weekends and on especially hot days. The parking lot fills up, and your car will be ticketed and maybe even (gasp) towed if you park along Pohopoco Drive or on one of the side roads.
A food and refreshment concession at the swimming beach is open daily, weather permitting, during the summer season, Memorial Day to Labor Day. When the beach is busy, the lines at the concession stand are long. It's a good idea to bring your own food.
Note: The beach is often closed to swimming in the period after very heavy rains caused by contamination runoff from nearby areas. Keep that in mind when you make your plans.