Eckley Miners' Village Museum
Eckley Miners' Village Museum highlights a restored 19th-century mining town created to house (mostly immigrant) workers and their families to provide a ready workforce for the anthracite coal mining business. For many years, the substance that fueled the Industrial Revolution was coal.
Note: Closed Monday and Tuesday starting October 1.
"You load sixteen tons, what do you get? Another day older and deeper in debt. Saint Peter don't you call me 'cause I can't go. I owe my soul to the company store."- Merle Travis, Tennessee Ernie Ford
The site maintains houses from small 3-room shacks to multi-story, Victorian mansions of the mine owners.
The site also maintains two churches, a rectory, a reconstructed company store, coal breaker, and museum store and exhibit area. Eckley hosts several events throughout the year, including the Eckley Car & Bike Show, the Haunted Halloween Lantern Tour, and the Eckley Christmas Experience.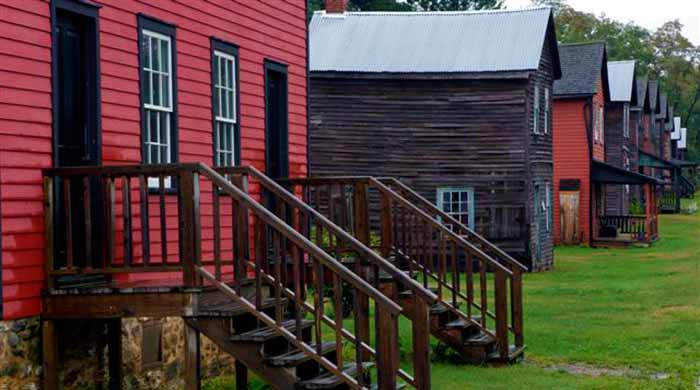 Eckley was a community, or coal "patch town," which provided mining families with the basic necessities such as housing and medical care, as well as basic amenities like a store, a school, and churches. Companies often designed and constructed industrial communities to house their employees in close proximity to the collieries, or mining operations, for which they worked.
Such mining towns were built to attract other mining families to live and work among the coal fields of northeastern Pennsylvania. The company greatly influenced the lives of its village residents and each family member faced challenges every day. The way in which they faced these challenges is the history of the region that is studied, preserved and interpreted.