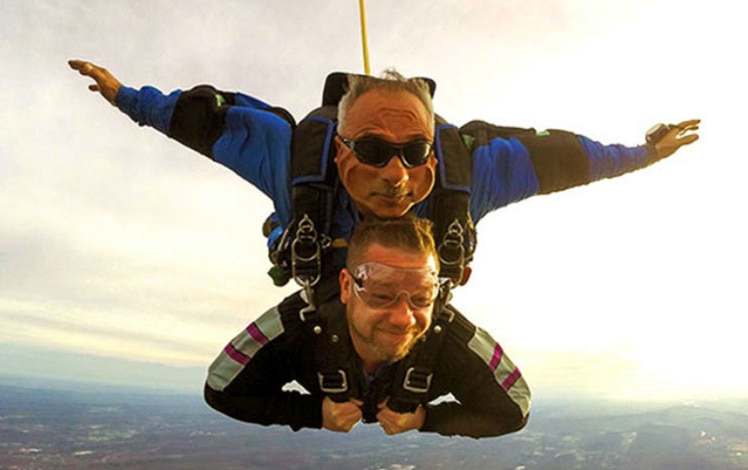 Above the Poconos Skydivers
Above the Poconos Skydivers has been in operation since 1961 and is run by Don Kellner, the Guinness Record Holder for most sport parachute jumps with over 44,000 skydives.
Want to skydive, do but just can't get over the hump? Above the Poconos Skydivers is one of the first skydiving centers in the world to introduce the Virtual Reality (VR) canopy flight as an offering that is available to all ages.
Tandem skydiving, instructor-assisted jumps, and advanced freefall training are all offered, along with group skydiving parties.