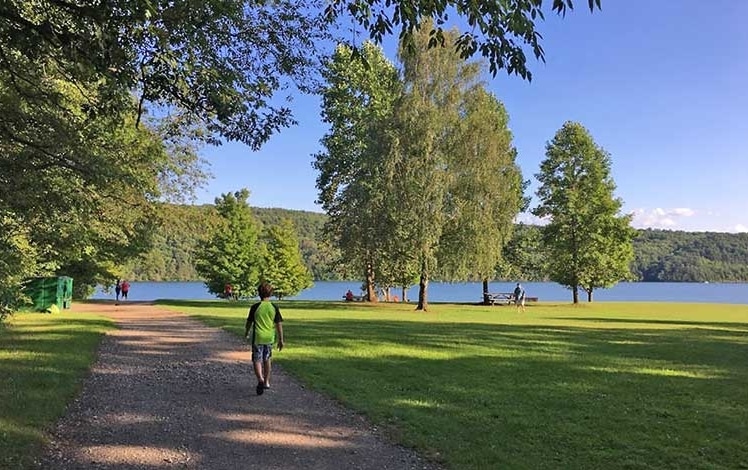 Beltzville State Park offers 3,000 acres of hiking, biking, fishing, boating around the 950-acre Beltzville Lake, formed by a dam on Pohopoco Creek.
Hiking
There are 15 miles of hiking trails at Beltzville State Park. The trails follow old roads, paths in the woods and follow the banks of small streams. Saw Mill Trail starts just west of Beltzville Dam is a path through the history of the park. You'll find the remains of a gristmill, small ponds, a slate quarry from the 1700s, a wetland, and a stream. Magical.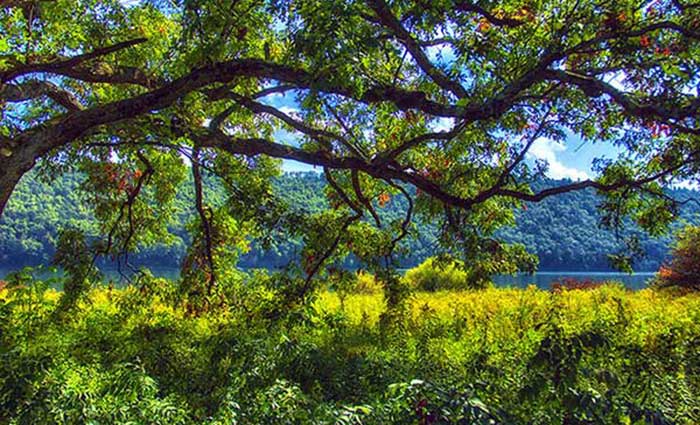 A map of the area is available here.
Fishing
Fishing from shore, from kayaks and canoes, or from boats and pontoons all work well here. Follow the tributaries east to find good fishing spots. Below the dam, Pohopoco Creek is stocked with trout. Much of the lake's northern shoreline can be reached from Pohopoco Drive. You can also fish for largemouth and smallmouth bass, catfish, bluegill, yellow perch, walleye, and muskie.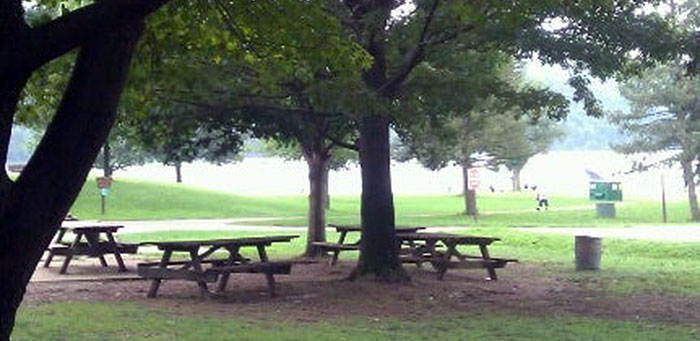 Wooded and open meadow picnic areas with picnic tables, drinking water, and restrooms available. Four picnic pavilions are also available, including 2 ADA-accessible pavilions. There is a fee to reserve picnic pavilions in advance. If not reserved, picnic pavilions can be used free of charge on a first-come, first-served basis.
Boating
Most types of recreational boats are permitted on the lake. Unlimited horsepower motors are permitted, with a maximum boating speed of 45 mph.
The areas east of Preacher's Camp launch and Pine Run Cove are excellent for canoeing, kayaking, and other non-powered watercraft.
A boat rental concession located west of the swimming beach is open daily during the summer season. It rents paddleboats, pontoons, kayaks, and small and large motorboats.
Swimming
Beltzville State Park has a 525-foot sand beach for swimming. Swimming late-May to mid-September, 8:00 am 'til sunset.