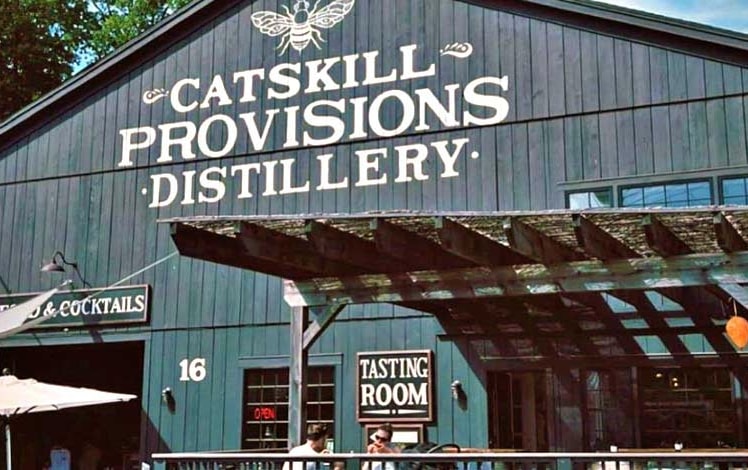 Catskill Provisions Distillery
Catskill Provisions Distillery is one of the very few woman-owned distilleries in the country. They serve awesome food and cocktails. The Tasting Room is open Friday, Saturday, and Sundy for bistro fare and craft cocktails.
The Tasting Room is large, warm and inviting, with an extended outdoor patio. It's a perfect lunch and dinner destination. They can accommodate large groups, and well-behaved dogs are welcome.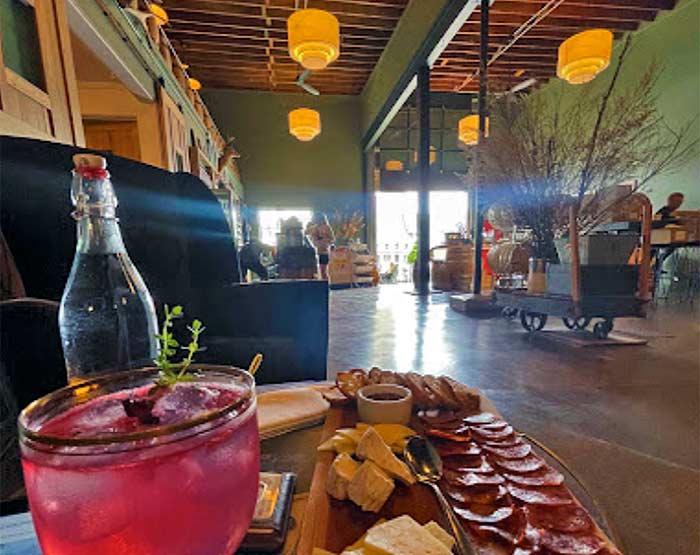 The retail side of Catskill Provisions is open Monday thru Thursday. They sell artisanal fine food and craft spirits with honey at its core. Look for truffles, pancake & waffle mix, maple syrup, and lots of honey. Provisions include glass water, hoodies, beanies, and a tote bag, all with the lovely Catskill Provisions logo.
The Tasting Room's warm industrial atmosphere, with its high ceilings, exposed rafters and iron beams that reveal the rich history of its previous incarnation as the Callicoon Fire House, is the perfect venue for your next event. Its flexible setup can accommodate anywhere from 10 to 75 guests. Tours are available.
"This place is amazing. Short answer is, go here for a great experience, food and drinks were amazing and reasonably priced and the interior and décor was amazing! The food for brunch was incredible. It was the best brunch we have had in a long time. I can strongly recommend this place and it will be a stop for us every time we are in the area."