Bovino's Pizzeria & Brewery
Bovino's Pizzeria & Brewery is a fairly small pizzeria/brewery with a bar area, outdoor patio, and inside dining.
Their own crafted beers include Nut Brown Alo, Mango Ale, Bovino's IPA, pale ale, porter, stout, and sour beer. Try a flight.
Menu includes Bavarian pretzels, cheesesteaks, wings, quesadillas, and pasta. They've got fish and chips, Thai potstickers, chili, calzones, stromboli, and rolls. Their Handhelds menu includes pork ribs, a meatball hero, a maple kielbasa sandwich, burgers, and more.
Their wings menu includes 13 sauces. they've also got pizza, chicken parm, eggplant parm, and penne ala vodka.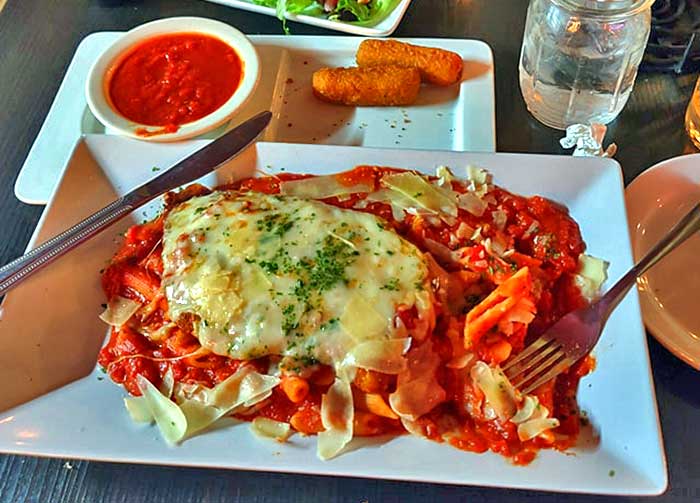 "Been talking about going to this Bovino's Pizzeria & Brewery for a while and we finally decided to stop in. Boy, we're we glad we did. Fantastic food, service was great and the beers were very nice. It's unassuming in appearance but definitely worth stopping in. We will definitely be coming back."
Bovino's Pizzeria & Brewery is just a few miles from Hampton Inn Suites in Stroudsburg.
"he pizza, the wings, and the garlic knots were so good. We went with our 2 year old. During the day and early afternoon it's pretty kid friendly. The food and service was awesome! The ambiance was cool. More people should be coming. The pizza was actually not bad and I'm a native New Yorker."